The Venezuelan government has said that the country's electric grid faced multiple attacks by right-wing groups aiming to cause chaos in the country in support of the U.S.-backed opposition.
March 29 (teleSUR) Venezuela was holding a large mobilization Saturday, called "The Popular Operation in Defense of Freedom" in rejection of the neoliberal attacks led by the United States against the country and its elected government which have deepened in recent weeks.
One of the meeting points of the march will be in the capital's San Bernardino sector, which also includes an act in solidarity with the workers of the National Electric Corporation (Corpoelec), the government body in charge of the restoration the electric service after repeated blackouts this month, which the government has said were sabotage acts by right-wing groups.
The rallies will then move to the headquarters of the Public Ministry. Political and social organizations together with members of the public will sign and deliver a document to the ministry requesting the acceleration of "the investigative processes against those who have betrayed the country," said Vice President of Mobilization of the United Socialist Party of Venezuela ( PSUV ), Darío Vivas, who referred to the attacks against electricity.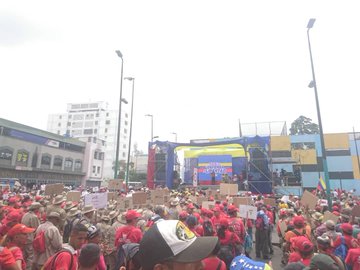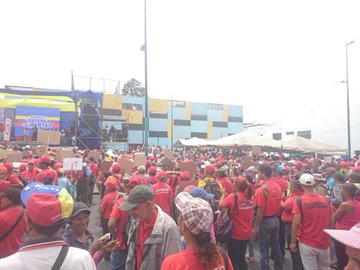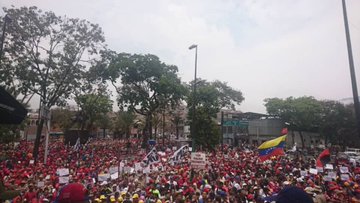 teleSUR English@telesurenglish
#InPictures | In #Venezuela, #Chavistas take to the streets as part of the "Operation in Defense of Freedom," in the context of the constant attacks the country has received from the #UnitedStates government supported by the local and international right. #HandsOffVenezuela189:15 AM – Mar 30, 201920 people are talking about thisTwitter Ads info and privacy
A third group will gather to walk from the Plaza San Martín, paying tribute to the health servers that have been at the helm of the care centers taking care of the patients during the electric blackouts.
Finally, the west of Caracas will advance from Plaza Sucre de Catia. All marches will converge at O'Leary Square, just steps from the government Palace, Miraflores.
At the same time, the Venezuelan opposition led by Juan Guaido has called for anti-government protests at different points of the capital.
Venezuela faced the first of three attacks on the electricity system on March 7 which kept the country on unstable electric supply for five days. On Monday 25 the country again faced two new sabotages, which affected the supply during this week.