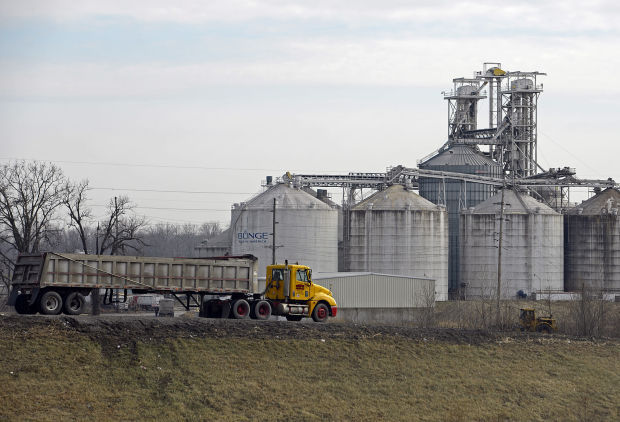 Once farmer Hugh David Scates has harvested his crops, he sells most of it to Bunge Grain in Shawneetown. It's then up to Bunge to get it to its destination, on barges rolling down the Ohio to the Mississippi at Cairo, before making its way to Destrahn, Louisiana. From there, it's loaded onto container ships bound for destinations worldwide.
But it's going to take some time before wheat, corn and soybeans can make their way, unrestricted, to Cuba.
"We're dealing with 50 years of a Cold War," said U.S. Sen. Dick Durbin, D-Illinois. "It's going to happen one step at a time; but, I still think it's one of the best opportunities for Illinois and America."
Durbin was a member of the first Congressional delegation to visit Cuba since President Obama's Dec. 17 announcement of his intention to restore U.S. diplomatic ties with the island nation. After a few days of initiating formal negotiations with the highest-level Cuban leaders, Durbin returned to the U.S. on Jan. 19.
"We are a long way from eliminating totally the embargo and getting anywhere near a normal relationship," Durbin said during a phone conversation from the nation's capitol. "But we have to keep moving along this path; it's the right thing to do."
One of the fastest-moving changes will be in travel restrictions, and a bipartisan group of senators, including Durbin, has introduced legislation to end the ban on American travel to the Caribbean island off the coast of Florida.
"This is something that can happen soon," Durbin said.
Once Americans are free to travel to Cuba, there will be a need for an embassy and fully restored diplomatic relations.
"There will be a move to embassy status soon, I hope this year," Durbin said.
Only Congress can fully remove the embargo in its totality, and that will likely take years.
"We expect some resistance from Cuban Americans in Congress," Durbin said. Many of those people still harbor resentment for their treatment and exile early in the Cold War with Russia, in which Cuba became a pawn.
Republicans control the Senate and the House of Representatives. Durbin told The Associated Press that he's worried lawmakers may "scuttle" the effort to fully lift the decades-old embargo, but he believes the American people are ready for it to end. Restoring ties will help farmers, small businesses and working families in Illinois and around the United States, he said.
— FarmWeek contributed some information this article
By Cara Recine, The Southern
February 5, 2015