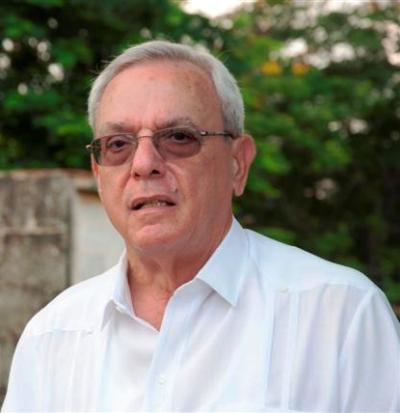 Havana, Mar 9.- Cuban intellectual, Havana City Historian Eusebio Leal, will be awarded the Henry Hope Reed prize by the US University of Notre Dame, in Indiana, in recognition of his efforts to protect the patrimonial architecture, announced the Havana City Historian"s Office.
This award takes into consideration the promotion of classic traditions of architecture and its related arts, in order to educate the public on the value of the design of monuments and patrimonial buildings, developed by Leal in the historical center of Havana.
The organizers of the award also extolled the capacity of the Cuban legislator to transform the Historian's Office from a conventional cultural agency into a model of autonomous financial management that not only generates the necessary funds to carry out complex restoration projects, but also supports the local community.
The dean of the Faculty of Architecture of the University of Notre Dame, Michael Lykoudis, cited several aspects of Leal's works and their significance, and highlighted "the importance of an architectural, urban culture that maintains the spirit of conservation and investment instead of consumption and waste."
Since 2005, the prize acknowledges every year an expert whose accomplishments have encourage respect for the traditional city through writing, planning and promotion, in memory of Henry Hope Reed, an outstanding champion of classic architecture.
The award granting ceremony will be held in Chicago, Illinois, on March. 19, convened by the Richard H. Driehaus Foundation, a sponsor of this prize.(Prensa Latina)
Radio Cadena Agramonte, March 9, 2016