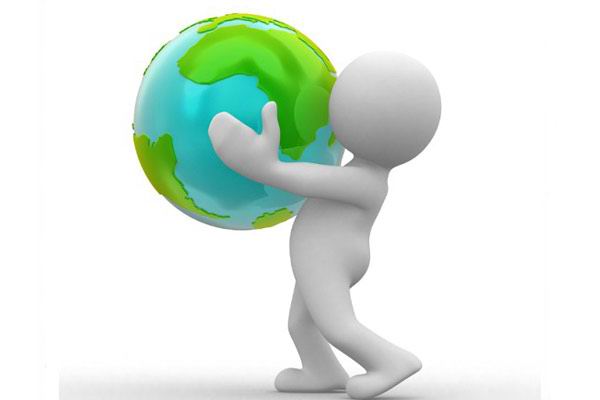 Sancti Spiritus, Cuba, Jun 5 (acn) The resident coordinator of the United Nations in Cuba, Myrta Kaulard recognized on Monday in Sancti Spiritus, the country's advances in confronting and adapting to environmental changes.
During celebrations at the main activity for World Environment Day held in the province of Sancti Spiritus, Kaulard pointed out that Cuba had a broad participation in the preparation and negotiations of the 2030 Agenda for Sustainable Development and the Paris Agreement, valuable tools for the future work of the international community.
She commented that Cuba prioritizes the attention of the environmental challenges and climate change in its relations with the United Nations; while affirming that the Caribbean island pledges in achieving a strong tie between these dimensions and economic and social priorities.
The UN official added that the Cuban Plan of economic and social development to the year 2030, whose basis were recently ratified by the National Assembly collects the proposals and actions that Cuba will develop to minimize the impact of climate change.
Despite Cuba's low level of emissions, it is seriously committed in combating the global challenge in this sense, stressed the resident coordinator.
She pointed out that the State Plan to face the phenomenon is a document approved by the Council of Ministers and has 11 tasks, in which availability and the efficient use of water is inserted in face of the drought, the use of renewable energy resources, food security, health and tourism.
Myrta Kaulard added that Sancti Spiritus is one of the provinces whose development is closely tied to its environment and taking care of the region represents a guarantee for its future.
Meanwhile, Elba Rosa Perez Montoya, Minister of Science, Technology and Environment made a detailed explanation of the State Plan, also known as "Life Task", which has a reach and hierarchy superior to anyone previously elaborated in Cuba. She added that its implementation would require a progressive investment program, which will be executed in a short (2020), medium (2030) and long (2050) and very long (2100) term.
The "Life Task" contemplates a group of actions directed to counter the affectation in the vulnerable areas, such as not allowing constructions of new homes in coastal areas and reduce the cultivation sites close to the coast or damaged by marine intrusion to underground water, among others.
acn/Tamoa Rendon Portelles, Cuban News Agency
June 6, 2017