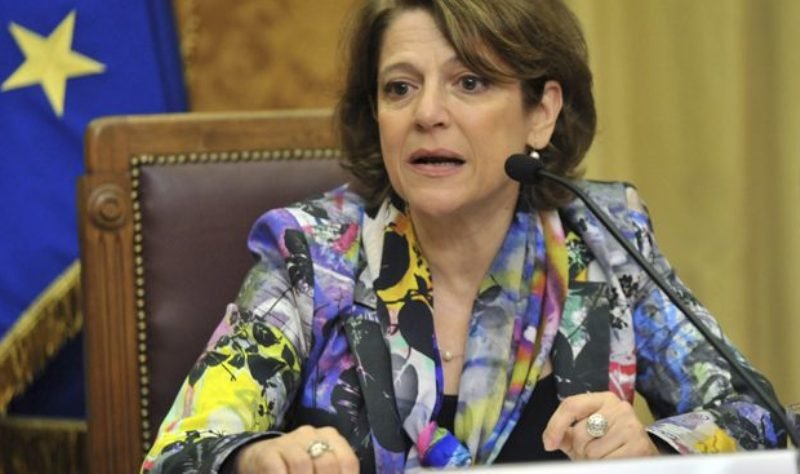 HAVANA, Apr. 15 (MNA) – The United Nation's special rapporteur on human trafficking, Maria Grazia Giammarinaro, on Friday praised Cuba's good practices against the global scourge.
Giammarinaro also applauded the island's welfare, healthcare and educational systems for reducing Cubans' vulnerability to the tactics of criminal organizations.
Following her five-day working visit, the UN official held a press conference in Havana to highlight her findings.
"There is political will in the country to deal with these issues and, in addition, the authorities consider it of great importance," said Giammarinaro.
"In this country I can say that vulnerability factors are less significant than in other countries" where "deep social inequalities or situations of complete destitution" create desperate citizens drawn to traffickers' promises of a better life abroad, she added.
Still, "much remains to be done," she said, as Cuban migrants aiming to head north can become easy prey to foreign human smuggling operations.The cessation of a US immigration policy that rewarded Cuban migrants with automatic residency, leading many to risk their lives at sea, should reduce Cuban casualties, she said.
The official said she will make recommendations to the Cuban government on strengthening the legal framework to better tackle sexual abuse, prostitution and human trafficking.
According to an official report released this week by Havana, 2,174 suspected cases of child sexual abuse were reported last year on the island. The number represents 0.09 percent of the total population of 2.6 million children in Cuba.
Giammarinaro is the first rapporteur from the UN Human Rights Council to travel to Cuba since 2007.
During her visit, Giammarinaro met with Cuban Foreign Affairs Minister Bruno Rodriguez and other government officials, as well as members of Cuban civil society.