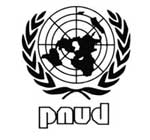 Havana, Cuba, Jul 5.- Strengthening governmental efforts, supporting local governability and promoting sustainable development in Cuba are part of the new lines of work of the United Nations Development Program (UNDP), announced experts in this capital. Doctor Ricardo Nuñez, an official with that institution, said that important prospects have been considered, among them multi-level, aimed at encouraging relations between local, municipal and provincial levels with national policies, taking as a starting point the idea that each area of development can be seen not only as territorial environment, but in close relationship with other regions.
On the other hand, he pointed out that they are also focused on how to connect planning and development management tools.
In this regard, he said that in Cuba there are many short, medium and long term planning efforts at different scales, sectorial and territorial; however, means for the management of these plans are not available, he specified.
The UNDP official highlighted that the main areas of work planned for this new agenda are perfecting planning and management tools for the carrying out of these projects, training and communication of development, as well as promotion and financial diversification for their progress.
Nuñez also explained the need to promote subjects of economic circuits and productive linking, by way of the activation and integration of isolated pieces of economic potential.
Likewise, he also referred to the subject of differentiated needs, which implies identifying vulnerable groups and territories or groups and territories in disadvantage.
We intend to carry out an important job mainly with youngsters, in the local-territorial environment, since there is very significant evidence that in some regions of the country there are large employment reserves in women, asserted the expert.
He announced that a workshop to issue and discuss these new work guidelines, to be implemented starting from 2015, has been scheduled for July 17.
There will be two main topics in this program: knowledge management and innovation, in which the university and South-South cooperation could be great allies, he stressed.(acn)