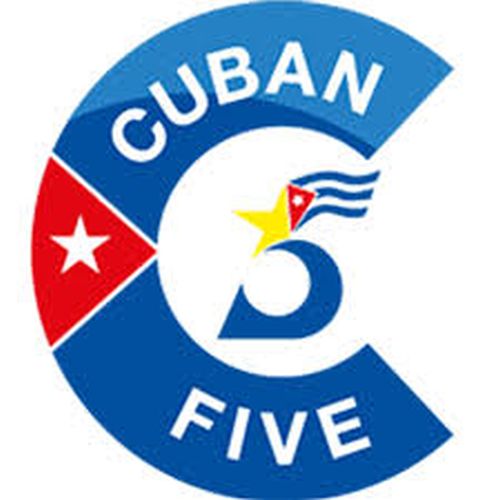 Francisco Letelier, son of Chilean Orlando Letelier, who was assassinated on September 21, 1976 in Washington D.C, wrote a letter to US President Barack Obama about the Cuban Five.
President Barack Obama
The White House
1600 Pennsylvania Avenue NW
Washington, D.C.  20500
Dear Mr. President
I have followed the case of the Cuban 5 since they were first imprisoned in 1998, and given solitary in punishment cells for 17 months. Gerardo Hernández Nordelo, Ramón Labaniño Salazar, Antonio Guerrero Rodríguez, Fernando González Llort, and Rene González Sehwerert are five Cuban citizens who were residing in the United States peacefully monitoring Miami-based terrorist organizations. They were convicted of several charges including failure to disclose themselves as foreign agents and conspiracy to commit espionage.
As you know there were countless irregularities during the trial and legal proceedings against the Cuban Five. Journalists were hired to write articles portraying the men as dangerous spies and predispose public opinion to a guilty verdict. Gerardo Hernández, was convicted of "conspiracy to commit murder" in the 1996 shoot-down by the Cuban Air Force of two civilian aircraft intending to fly another illegal mission over Cuba. He was sentenced to two life terms plus 15 years in prison although existing evidence supports his innocence and shows that U.S. Aviation authorities knew more about the flight than the accused.
In August 2005, the Court of Appeals decided to vacate the convictions of the Five and order a new trial. But under the pressure of Attorney General Alberto Gonzáles the decision was later reversed in a highly irregular action. A few months before, in May of the same year, the United Nations Working Group on Arbitrary Detentions found the imprisonment of the Cuban Five to be a violation of the International Covenant on Civil and Political Rights. Two of the men Fernando González Llort and Rene González Sehwerert have been released after serving their entire sentence.
Thousands of people, including Nobel Prize laureates, former presidents and world leaders and hundreds of distinguished parliamentarians and jurists from all over the world believe these men should be free. Many have written to you urging you to grant them clemency and others have signed petitions asking the Supreme Court to review the case.
They believe, as I do, that The Cuban 5 were defending their people against acts of terrorism by Cuban American groups based in Miami and other United States cities. Terrorist attacks by these groups have resulted in the deaths of close to three thousand five hundred people and injury over two thousand others. These attacks however are not isolated to the island of Cuba.
The acts of terrorism that the Cuban 5 were working to prevent have also occurred blocks from the White House in Washington DC. In 1976, Cuban American terrorists conspired with agents sent from Chile by dictator Augusto Pinochet and killed my father Orlando Letelier and his co-worker a 23 year old American, Ronnie Karpen Moffitt, in a car bombing on Embassy Row. Cuban-Americans Virgilio Paz Romero, José Dionisio Suárez, Alvin Ross Díaz, and brothers Guillermo and Ignacio Novo Sampoll, worked with Chilean agents, followed my father, engaged in surveillance of our home and helped build the explosive device that would end my father and Ronnie's lives.
Three of the men involved in the assassination were found guilty of murder. Guillermo Novo and Díaz were sentenced to life imprisonment and Ignacio Novo received eighty years. On appeal, however, the men were released on a technicality. These men had deep connections to the Coordination of United Revolutionary Organizations (CORU) and well known terrorists Orlando Bosch and Luis Posada Cariles and upon release renewed their criminal activities.
It has been 38 years since my father died in the first terrorist attack in the nation's Capital by a foreign government and its hired killers. Although much time has passed, there is still much to be uncovered about the plot. Last year the Chilean government re-opened the investigation into the murder of Ronnie Karpen Moffit, the young woman from New Jersey, a newlywed, who drowned to death in her own blood from a piece of shrapnel embedded in her throat on the sidewalk of Sheridan Circle.
Some of those involved in the murder remain free today. Others have remained fugitives from justice until extraordinary forces intervened. Virgilio Paz Romero Paz and Jose Dionisio Suarez Esquivel were fugitives on the FBI's ten most wanted list for 12 years, until tips from viewers led to their arrest in suburbs of Miami a few days after being featured on the television program, "America's Most Wanted." It would seem these criminals have always hidden in plain sight, for example, less than a month after the murders of my father and Ronnie in Washington DC, Luis Posada Carriles and his organization took credit for the bombing of Cubana Flight 455, a flight between Barbados and Jamaica. All 73 people on board the aircraft were killed.
Years later, when the Cuban 5 came to the United States, it was clear that only extraordinary efforts would lead to justice in this case. The Five collected information on the CORU and other groups involved in terrorist activities. They provided 175 pages of documents to FBI agents investigating Posada Carriles role in 1997 bombings in Havana. Instead of prosecuting Posada Cariles and other known criminals the FBI used the evidence to accuse the Cuban 5 of espionage. The imprisonment of the Cuban 5 was a clear step backwards into Cold War era tactics. If justice had proceeded freely the trial would have never taken place, instead, the evidence presented to the FBI would have been used to stop terrorists activities in the United States and Cuba.
It's easy to understand why someone like me would be supportive of the Cuban 5, they were investigating the criminal organizations and terrorists that deprived me of my father at a young age. It's harder perhaps to grasp how many more people like me exist in the United States and throughout Latin America. An important part of your constituency and support comes from communities that have experienced injustice, and today continue to struggle for civil and legal rights.
Many of us use these experiences to fuel our support for social justice and the healing of divisions. We are people who defend democracy and legal frameworks and who continue to believe that human rights and justice are essential to the nations we live in. We represent the future and our voices are being heard today resounding from Missouri to Mexico.
Mr. President, you well know that often each step taken towards creating a better world is met with resistance, but leaders like you are in the position to dismantle policies that perpetuate enmity and thwart social progress. Although Cold War era views persist, a broader opinion is that continued incarceration of the Cuban 5 reflects poorly on the U.S. legal system and its' human rights record. We believe, as you do, that foreign policies towards Cuba are in line to be re-imagined.
You have done more work to normalize relations between the United States and Cuba than any of your predecessors. Many more are now calling for an end to the senseless embargo against Cuba, and for a new era of respect and cooperation that will benefit all. It has become evident that the U.S. and Cuba can be cooperative partners. Cuban doctors are now working in American made facilities treating Ebola patients in West Africa. Leaders from the business world including the U.S. Chamber of Commerce and Google have urged others to join them in encouraging market reforms in Cuba and its private sector. More than ever before it has become obvious that it is now possible for both the U.S. and Cuba to escape from being trapped in history.
A first and important step towards this is to release and pardon the three of the Cuban Five who are facing decades of continued imprisonment in maximum security prisons, Gerardo Hernandez, Ramón Labañino and Antonio Guerrero. The Cuban Government has offered an exchange of humanitarian reciprocity concerning Alan Gross an American citizen now detained in Cuba, and who many hope will return home soon. In moving forward on this issue you will not only lessen the great injustice done to the Cuban 5, but will also open the possibility of new era of stability and cooperation between nations that have closely intertwined histories, aspirations and populations.
Received from the International Committee for the Freedom of the Cuban 5.
Escambray, December 3, 2014