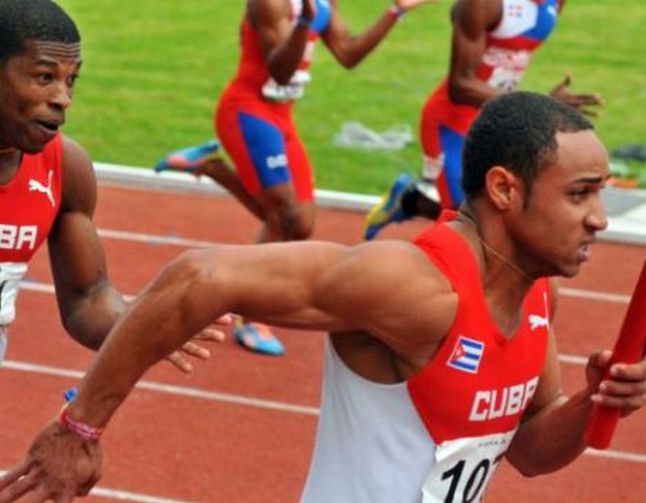 Sancti Spiritus runner Yasniel Carrero will compete in men's 4×100 meters relay at IAAF World Championships next August 12.
Carrero was officially included in the list that represents Cuba at IAAF Championships London 2017 last Friday, as part of the last minute adjustments in the Cuban team, made up of 27 athletes.
The qualifying heats are scheduled for 10:55 (local time). Jamaica holds the world record with mark of 36.84 at London (Olympic Stadium) and the previous medallists were Jamaica (37.36), China (38.01) and Canada (38.13).
Sancti Spiritus athlete, born in 1995, has as personal bests the 100 meters mark of 10.24, in Havana (Estadio Panamericano), and the 200 meters mark of 20.81, also in Havana (Estadio Panamericano). He was placed third at IAAF World Junior Championships 2014, in Eugene with a mark of 10.70 in the 100 m event.
So far, Yarisley Silva gave Cuba its first medal at London 2017. Silva, Beijing 2015 world monarch, finished third in the women's pole vault event tied with Venezuelan Robeilys Peinado, both with record of 4.65 meters.
Cuba is placed 29th at the moment with a bronze medal.
Escambray, August 10, 2017