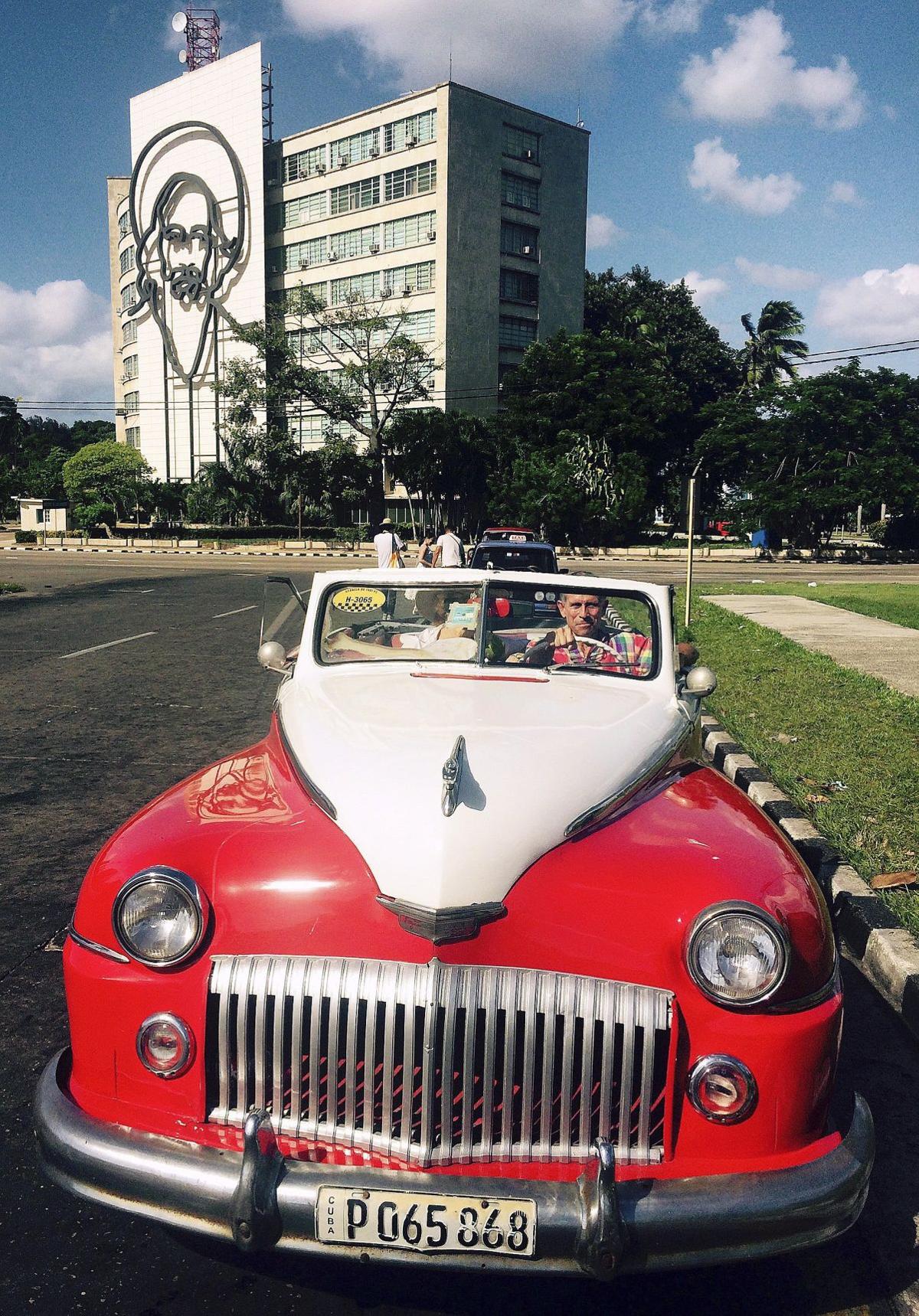 BLOOMINGTON — Mayor Tari Renner hoped to re-establish a relationship between Bloomington and its Cuban sister city during his trip last week to the island nation.
Renner made a connection, but not in the way he envisioned.
During eight days of travel and cultural exchanges with Cuban government and business leaders, Renner wanted to rent a car to make a side trip to Bloomington's sister city, Caibarien, located on the island's north coast.
He decided not to go "because it was five hours in the other direction from Havana and where we were going," said Renner, noting that, in the end, "it wasn't necessary."
That's because Sandor Rodriguez, the translator for the group of Illinois municipal officials with whom Renner traveled, is from Caibarien, and his mother is an educator there.
"They are going to get in touch with the current mayor of Caibarien," said Renner. "Sandor is very anxious to be part of the delegation that comes here to Bloomington and hopefully we can get their mayor to come as well."
Despite trade and travel embargoes with Cuba since the 1960s, the Twin Cities started sister city relationships with two towns in 2003 — Bloomington with Caibarien and Normal with Remedios. A year later, the exchange stopped when the U.S. government clamped down on those kinds of visits.
Normal Mayor Chris Koos did not participate in the Oct. 8-15 trip organized by Global Relations Travel, a travel club started by former Illinois Treasurer Dan Rutherford.
Renner said he hopes to re-establish student and cultural exchanges through the sister city connections and recent easing of embargo and travel restrictions between the two nations.
Caibarien, with a population of about 39,000, is a resort community.
"They have tourism, but not Americans. Europeans, Canadians, Australians have been coming there for decades," said Renner. "It is apparently one of, if not the most, manicured beaches in Cuba. They are looking forward to having Americans discover them."
Hurricane Matthew struck eastern Cuba several days before Renner arrived in Havana, but did not interfere with travel plans to the island's western region.
During his visit, Renner said he also saw possible opportunities for trading partnerships.
"Clearly one of my main goals is to encourage commerce in a brand new market to the world," said Renner. "There's definitely a need for food. They're interested in technology from Bloomington."
Through Rodriguez, Renner learned Caibarien residents are aware that Google had designated  Bloomington as the digital capital of Illinois.
Other opportunities, said Renner, could involve importing Cuban cigars and establishing a link to Twin City insurance giants State Farm and Country Financial to offer insurance.
"Once the embargo is ultimately lifted and free markets begin to prevail I am really looking forward to making sure Bloomington has the connections to have economic and educational relationships with Cuba," said Renner.
Renner said he was impressed by business owners he met, including a woman raising tobacco.
"They would be incredibly successful in the United States, but in Cuba, there is a ceiling above which they cannot rise," said Renner. "How fortunate we are, not just in the United States, but in our community, to have free enterprise and be able to reach our full human potential."
Maria Nagle, pantagraph.com
Oct 22, 2016