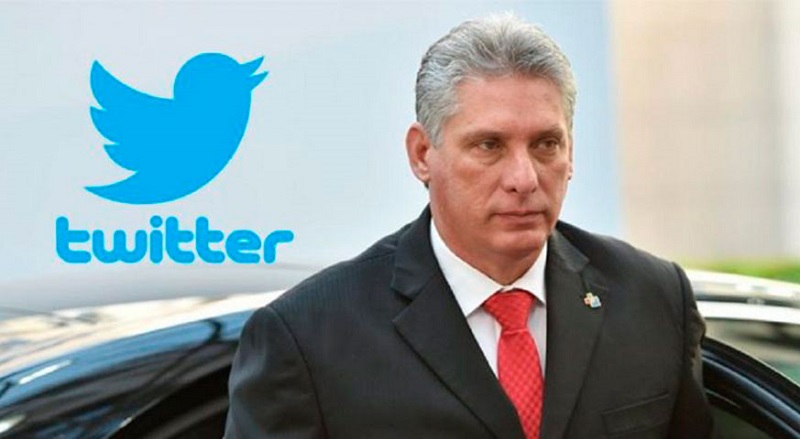 Oct 18 (Radio Rebelde) President Miguel Diaz-Canel denounced this Friday on Twitter, the new measures imposed by the Bureau of Industry and Security (BIS) of the U.S. Department of the Treasury.
The Cuban leader wrote: "#USA announces new measures to tighten the blockade against #Cuba. This action is an expression of impotence, moral degradation and imperial contempt. It is an inhuman, cruel, unjust and genocidal act we firmly reject. We will not surrender and we will give a sovereign response."
According to Cubadebate, these provisions of the Trump administration establish a general policy of license denial for the leasing of aircraft to Cuban state-owned airlines, and these aircraft and vessels are not eligible for the license exception if they are used as charters by Cuban nationals or by a State Sponsor of Terrorism, or if they are leased by them.
In addition, the new measures establish a revision to the License Exception ¨Support to the Cuban People¨ so that certain donations cannot be made to the government of Cuba and the Communist Party of the Caribbean nation.
On the other hand, it also limits the export of goods aimed at improving the telecommunications infrastructure and imposes on Cuba the 10% regulation, consisting of denying any re-export to Cuba of foreign articles containing more than 10% of U.S. components.
These sanctions have as a pretext, the alleged repression the Cuban people suffer from the government and the support of Cuba to the Venezuelan president Nicolas Maduro and the Venezuelan revolution.
Cuban Foreign Minister Bruno Rodriguez Parrilla also condemned on Twitter the new White House decision to tighten the economic, commercial and financial blockade against Cuba.
The diplomat said: "Measures announced by the U.S. Department of Commerce are additional acts of economic blockade, representative of a bankrupt moral policy, internationally isolated and fostered by a corrupt government. The Cuban people will continue to give a proper and sovereign response."
Under Donald Trump's government, the U.S. blockade has tightened its actions against Havana, starting with the activation of Title III of the Helms-Burton Act, which reinforces the extraterritorial character of this policy.