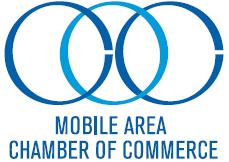 MOBILE COUNTY, AL (WALA) – In light of the U.S. Embassy re-opening in Havana, the Mobile Area Chamber of commerce is preparing local and state businesses for new opportunities. Chamber officials hosted almost 100 people from all over the state for the "Preparing for Cuba" workshop on Friday morning.
Mobile Chamber hosts workshop
As some may already know, Mobile and Havana are sister cities. The U.S. is still under the embargo against Cuba, but there is limited trade for certain products.
With renewed diplomatic relations, state and city leaders are hoping for expanded trade and more jobs.
"We are probably better located than any port on the gulf coast to have that direct line to Cuba," said Chamber Vice President of Economic Development Troy Wayman. "The hope is that one day the embargo will be lifted and that we will have a free your trade relationship with Cuba."
The workshop featured Ben Barron, a Foreign Affairs Officer in the Department of State's Office of Economic Sanctions Policy and Implementation. Her serves as the lead of Cuba sanctions and was at the workshop to give a national perspective on expanded trade with the country.
Due to State Department regulations, we weren't allowed to shoot video inside the meeting or interview Barron, but we did speak with Mobile Chamber officials and workshop attendees afterward.
"Agricultural products, medical products and things like that are allowed to be traded, but there's hope that eventually tourism will be allowed and that other trade will be allowed," said Wayman. "[Barron] basically told people this is what you need to do to prepare for Cuba. In other words, if you want to go know the allowable reasons to travel now. Also, helped people address the issues of explaining to them what they need to do to prepare for future opportunities in Cuba."
State leaders hopeful to expand trade
Alabama Rural Development office director Ron Sparks was one of the nearly 100 people at the meeting. As the former Commissioner of Agriculture and a former candidate for governor, Sparks is very familiar with the state's relationship to Cuba.
"Cuba has really been in my heart for a long time," said Sparks. "I've had the privilege of sitting down with President Fidel Castro on five different occasions and talk about particular issues in this country. I've also had the privilege of sitting down with President Obama's Transition team, talking about Cuban issues."
Sparks explained Alabama's agriculture is a driving force behind the current limited trade with Cuba. He said expanding trade can only be positive for the state.
"Agriculture is extremely important. At one point in time, over 50-percent of the poultry going to Cuba came out of Alabama. The utility poles that went to Cuba came right out of Baldwin County," said Sparks. "Those are the kind of things that create success and economic welfare for our communities."
Sparks said he will speak with representatives at the Cuban Embassy in Washington D.C. next week. He is also hopeful that Governor Bentley will make it to Cuba in the near future.
"I know he has a strong interest in Cuba," said Sparks.
Local businesses anticipate more jobs
"We see Cuba as an opportunity to hook us up with some good customers on both ends where we can be a good throughput facility," said Bobby Wein, Vice President of Business Development for the Millard Maritime port facility in Theodore, AL.
For private business leaders like Wein, more trade means more jobs.
"It would be very beneficial for us to get involved and the agricultural piece. That's going to create the jobs; that's going to create the excitement," said Wein. "Any new business into the area is always going to create jobs and create opportunities to make Mobile even bigger on the map."
To find out more about Millard Maritime, click here.
Mobile Chamber officials said there is no word yet on when changes could be made, but in the meantime, the Port City will be prepared.
All content © 2015, WALA; Mobile, AL. (A Meredith Corporation Station). All Rights Reserved.
By Devan Coffaro, FOX10 News Reporter, 12WSFA
August 22, 2015