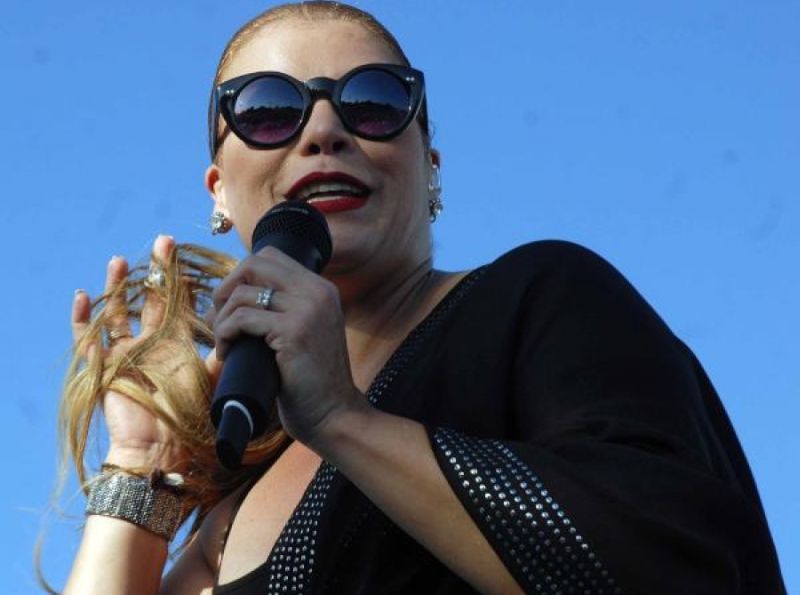 Havana, Dec 12.- Puerto Rican singer Olga Tañón kept her promise to sing for Cubans with a second free concert to be offered today in the José Martí Anti-Imperialist Platform, in this capital.
After her overwhelming presentation in the eastern province of Santiago de Cuba on December 5, attended by more than 300,000 people who sang with her under a burning sun and an unexpected rain, the Puerto Rican artist will own the stage in Havana, where she has been expected for days.
This is the second time Tañon performs in a stage in Havana after the mass Concert for Peace on September 20, 2009, an initiative headed by Colombian Juanes, which became the third largest concert in history to gather more than a million people in the Revolution Square.
At that time she could not give all of her voice as she suffering from laryngitis, but now she hopes to meet that promise after six years of waiting.
For several weeks the organizers have be adorning the José Martí Anti-Imperialist Platform to receive Tañón, who promised a show full of energy and very cheerful, a party not different from the ones usually put up by the also known as "Woman of Fire", which will be broadcast live on national television.(Prensa Latina)
Radio Cadena Agramonte, December 12, 2015