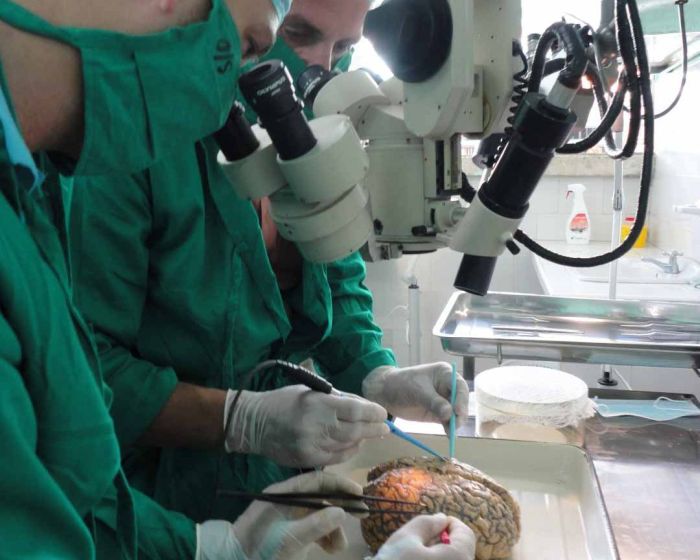 The first neurosurgical training laboratory located within a hospital was recently inaugurated at the Camilo Cienfuegos University General Hospital of Sancti Spiritus, in central Cuba. Dr. Ariel Alvarez Rodríguez, chief of neurosurgery services of the health center, said that the institution will be from now on able to train professionals on branches such as anatomy and histology of the central nervous system, as well as on microsurgery and neurosurgical endoscopy.
Sancti Spiritus Consolidates Application of Endoscopic Technique
The laboratory is an institutional project led by First-Degree Specialist in Neurosurgery, Ariel Alvarez, and residents of third and fourth years Ameth Eddy Garcia and Juan Carlos Lage Barroso, respectively, where national and international courses will be also possible.
During the last three years, nearly eleven surgical techniques have been introduced for the first time in the neurosurgical service of this hospital.
Arelys García Acosta, Escambray
August 18, 2016