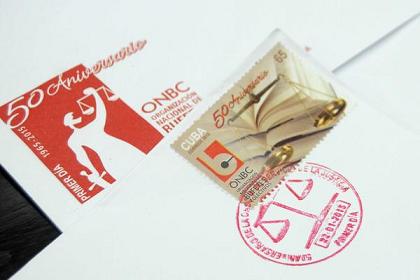 Camagüey, Jan 23. – Together with colleagues from other provinces, three lawyers in Camaguey were awarded the Robe of Honor, a recognition that on the occasion of 50th anniversary of the National Organization of Collective Law Firms (ONBC) was also granted the historical leader of the Cuban Revolution Fidel Castro Ruz.
The ceremony marking that historical moment in Camagüey province will take place on January 30th, when other group of professionals will be presented with same award and will be granted the commemorative stamp "50th Anniversary".
Furthermore, specialist Dania Morell González will share some of her experiences of her long-standing career and Jesús Guerra Muñoz, a M.Sc. holder in law, will present a book where interesting anecdotes by different attorneys are told.
As part of the agenda on the occasion of the 50th anniversary of the ONBC, two young Camaguey-resident attorneys, along with colleagues from other Cuban provinces, will visit Santiago de Cuba and climb the Pico Turquino, the highest point in the island nation.
The 50th anniversary of the ONBC provides an incentive in Camagüey to organize a number of activities, including gatherings with founders of this organization. (Juan Mendoza Medina/ Radio Cadena Agramonte).