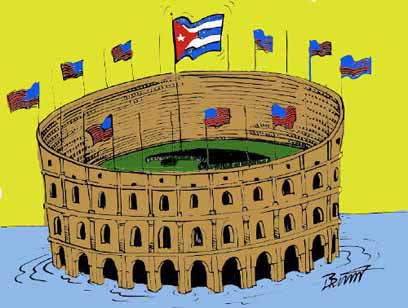 Tokyo, Jun 3.- The Annual Assembly of the Japan-Cuba Friendship Association demanded today here the lifting of the U.S.-imposed economic, commercial and financial blockade on the Caribbean island for more than 50 years.
On occasion of the 47th annual analysis assembly, the president of that historic association, Mitsuhiko Tsuruta, stressed the diverse activities carried out by the organization, especially those related to the voting for lifting the U.S. blockade on Cuba held at the UN in 2014.
Tsuruta also stressed the support to the struggle for the release of the five Cuban heroes, then still in U.S. jails, the celebration of the most important Cuban anniversaries and other many events of solidarity.
Cuban ambassador to this nation, Marcos Rodriguez, emphasized the constant work with palpable results of this long-lived group of the councils of solidarity with Havana in this Asian country.
He also updated the participants about the situation in Cuba, and especially the state of the restoration of relations between Havana and Washington, and their most immediate prospects.
Since December 17, 2014, the Caribbean island and the United States are in a process for bilateral approach.(Prensa Latina)
Radio Cadena Agramonte, June 3, 2015