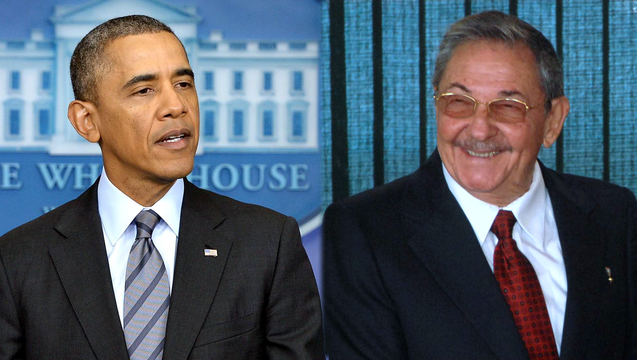 In a reported prisoner exchange, Cuba has released Alan Gross, a subcontractor for U.S. Agency for International Development, after five years in prison, while the United States is freeing the three remaining members of the Cuban Five — Gerardo Hernandez, Antonio Guerrero and Ramon Labañino.
According to news reports, the United States will open talks with Cuba aimed at restoring full diplomatic relations for the first time in more than a half century. In a statement released by the White House, the Obama administration admits U.S. policy on Cuba has "failed."
Alan Gross was arrested in 2009 on suspicion of being a U.S. spy after handing out equipment to Cuban opposition groups. The Cuban Five were arrested in the United States in 1998 and convicted of conspiracy to commit espionage. The Cuban intelligence officers say they were not spying on the United States, but rather trying to monitor violent right-wing Cuban exile groups responsible for attacks inside Cuba. Both President Obama and Cuban President Raúl Castro are scheduled to make statements today on U.S.-Cuban relations.