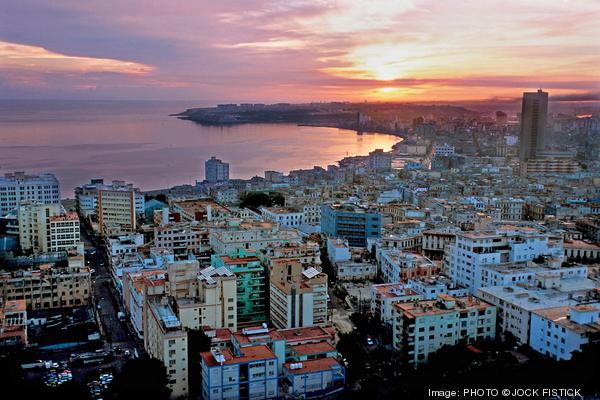 One Jacksonville businessman isn't waiting until the city government or Jax Chamber launches a trade mission to Cuba.
Instead, he's going to do it himself.
"I'm not going to wait for that to happen," said Eric Smith, an attorney and former city councilman. "I'm going sometime this year. I've been gathering names of interested businesspeople and I plan to sponsor a mission to Cuba as former city council president. Whoever is in power, if interested, can be involved."
Smith's plan is to send a crystal-clear message to Cuba that Jacksonville is open for trade, whether the city's leadership sends out that message or not. He said that while Jacksonville is taking its time on establishing relations with Cuba, other Florida cities are not so slow on the uptake.
"The chamber has abdicated any interest in Cuba," he said, "unlike chambers in other big cities, who want to do trade."
He referenced Miami, Tampa and even Pensacola as cities that have started trade missions or are planning them.
"The political leadership is very uncertain," Smith said, "but the name of the game is jobs."
But other cities, such as Tampa — which hosted a recent symposium where the U.S. Secretary of Commerce discussed how important trade with Cuba could be — have taken Cuba-mania so far as to compete for the first Cuban consulate, Smith said. Now, Tampa is on the shortlist, along with New Orleans, for a consulate.
"Every forward-thinking city in the Southeast is doing something," Smith said, "except this city."
But not everyone thinks Jacksonville is asleep at the wheel when it comes to opportunities in Cuba — or at least isn't alone in not jumping on the issue.
"I don't think Jacksonville has been slow at all," said Peter Quinter, a customs and trade lawyer and the chair of the customs and international trade law group at GrayRobinson PA, who does work in Jacksonville. "I think the whole country has been slow."
Quinter, who is leading a group of lawyers to Cuba next month to establish relations with the Cuban legal community, said Jacksonville is just as far along as other cities in Florida in creating a connection.
For Jacksonville, establishing links to Cuba will build upon a past that included playing a big logistics role.
"Jacksonville has a great history of trade with Cuba," Quinter said, citing how Jacksonville was once the hub for trade with Cuba before the embargo. "That will resume once there are normalized relations."
In fact, Quinter said all four major Florida ports — Jacksonville, Tampa, Everglades and Miami — should benefit more than any other port in the country, but that Jacksonville might benefit even more because of its rail hub.
"Everything southbound from the north could stop in Jacksonville, be offloaded and transit down to Cuba, or vice versa," he said. "Although it's too early to establish contracts, increasingly in the years to come, Jaxport will benefit."
That benefit could come from the shipment to Cuba of agricultural goods and semi-finished goods that would be completed in the island country, said Pedro Freyre, international practice chair and partner at Akerman LLP, who also said that Jacksonville is likely to benefit from normalizing relations.
As far as any reluctance from city leaders, Freyre said he's confident that won't last long.
"I think that will change and evolve," he said. "You see reticence because people want to see the reality. They want to make sure something is really coming through. What we're seeing is our clients showing tremendous amounts of interest. And cities that have had a relationship with Cuba need to look at the opportunity real hard."
By Jensen Werley, Jacksonville Business Journal
April 20, 2015