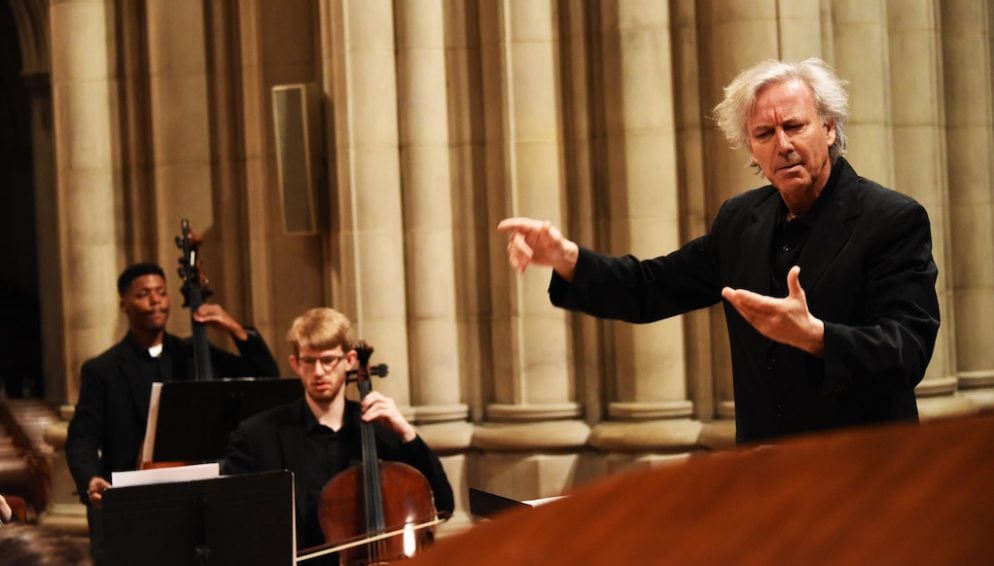 Georgetown Music Director Angel Gil-Ordóñez conducts students at Georgetown University. Photo courtesy Gil-Ordóñez.
Washingtonian | By Sydney MaHan on | In March, 12 Georgetown University music students went to Cuba to work with musicians at Lyceum Mozartiano de La Habana. This Saturday, the Cuban musicians will return the favor, performing a free concert at Gaston Hall with their DC counterparts. Washingtonian spoke with Georgetown music director and professor Angel Gil-Ordóñez about the program.
How did the idea for this music exchange program come about?
Everything started somehow when the Obama Administration started trying to open a little bit more to Cuba. That was an incredible moment, and I thought, Isn't this a phenomenal opportunity to put together young Cubans and young Americans for mutual understanding.
How did you choose this school to partner with?
I went to see them work last July and was completely impressed. Our students stayed there during spring break for one week in March. They joined their orchestra and we did a concert together in Havana. We are replicating  the experience on campus with 10 of their musicians. So they are now here joining us for rehearsals, for visits, they're visiting classes, they're giving lectures about the music in Havana, they are performing in smaller groups and they are coaching our students.