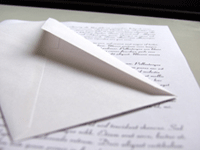 While speaking at the Free ALL Political Prisoners! benefit at St. Paul's Methodist Church on May 3rd, author and activist Karen Lee Wald read a letter from the Cuban Five, a group of Cuban nationals who were captured on US soil infiltrating anti-Cuban paramilitary operations. Here is the full text of that letter.
Dear friends of Mumia Abu-Jamal and Lynne Stewart:
Something is wrong with a society where people like Mumia and Lynne are subject to imprisonment. It is even worse when the prosecutors and representatives of that society have to resort to the meanest behavior to deprive them of the basic right to liberty, and when jurors and judges have to turn their backs to the very laws and principles they were sworn to uphold in order to perpetuate the injustice. Such is the case of every defender of a just cause who has fallen in the hands of the American system of injustice, from John Brown to our days.
Having suffered the impact of such a system, the five of us can attest to how low a prosecutor can fall when trying to subjugate a defendant. We can also attest to how vindictive they can become when their abuse of power is fruitless, and the spirit of the intended victim rises above their heads to remind them of their own poor human worth. Better then to be prepared to deal with all the personal hatred a pack of cowards with lots of power can unleash on a single human being.
Lynne and Mumia were well prepared to endure the hatred that fell on them. Their dedication to justice made them much better human beings than their captors. Their social sensibility enriched their intellect far above that of their persecutors. Their continuous struggle gave them the courage that will never enhance the character of their tormentors. They have endured the cruelest experience, but from the depth of their incarceration they have shined and given us all a lesson on greatness that speaks volumes of the worth of the human spirit.
That's why we have to welcome the return of Lynne Stewart to the society whose representatives put her in prison. That's why we have to keep fighting to see Mumia Abu Jamal return to that society. They not only deserve such a basic human justice; the society which they belong to needs people like them, to remind us that only by defending the highest values will humankind conquer the realization of the finest dreams, which will make us one day an intelligent species.
In the name of the Cuban 5 and the proud Cuban people, to Lynne and to Mumia, our greatest admiration and respect.
Gerardo Hernandez Nordelo.
Ramón Labañino Salazar.
Antonio Guerrero Rodríguez
Fernando González Llort.
Rene González Sehwerert.