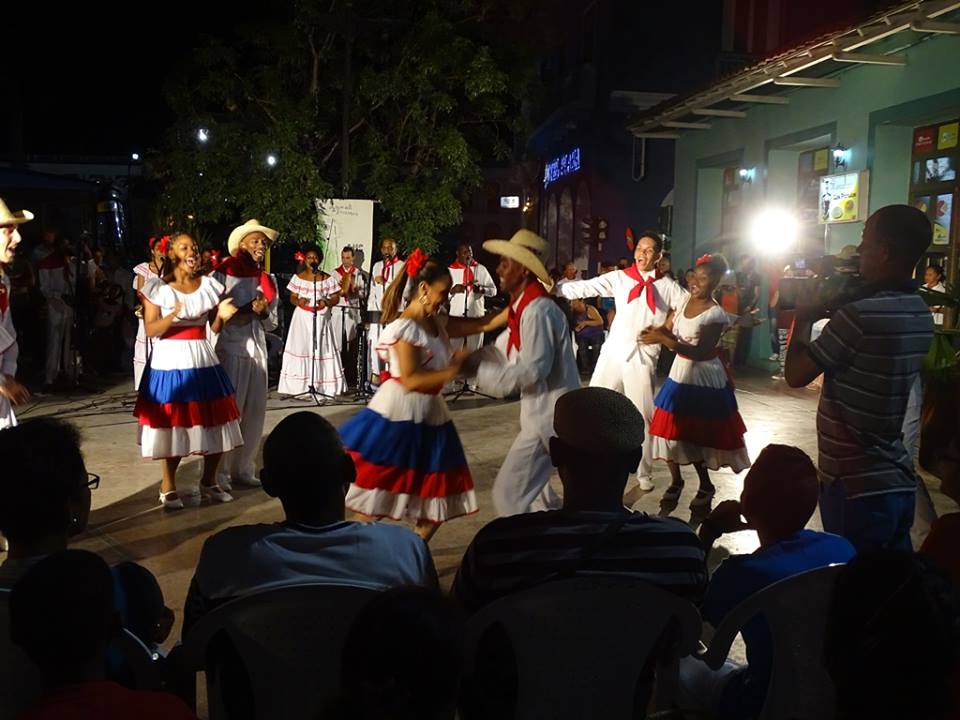 Camagüey, Dec 13 (Radio Cadena Agramonte) – The Folkloric Ballet of Camagüey (BFC) represents this province in the 13th dancing season Para bailar (To dance) in the house of the spin, which is the setting for the city of Santa Clara.
Today, at 9:00 at night, the collective which directs Reinaldo Echemendía Estrada will perform at the Leoncio Vidal Park, in the historic center of the Villa Clara´s capital, where it will present the choreography Cuba dances, cadenagramonte.cu informed the public relations of the BFC, Rachel Garcia Aguilera.
The show includes excerpts from various works of the band, as Iku Lobi Ocha, with who knows not is played and all mixed together.
Through music and dance offers various nuances of traditional popular culture, because sum songs and dances of the Cuban Santeria ritual and the congos, to finish with a rumba and facilitates the interaction of the artists with the public, something that distinguishes the Camagüey´s folk company.
For this on December 14, The Day of the worker of the Culture in Cuba, the proposal of the BFC is Oddi-Oche, in La Caridad Theater, Santa Clara, also at 9:00 p.m.
In this choreography is recreated a history with emphasis on two of the main female deities of the Yoruba pantheon: Yemaya and Ochún, which run counter to the sea and the river; the righteousness and firmness, to the seductive sensuality.
With that piece, Echemendía Estrada favors an approach to the roots of the syncretism present in Cuban Culture.
Previously, the BFC participated in the festival of Winter Moons, newly completed in Sancti Spiritus. (Redacción Digital/ Radio Cadena Agramonte.) (Photo: http://www.escambray.cu)