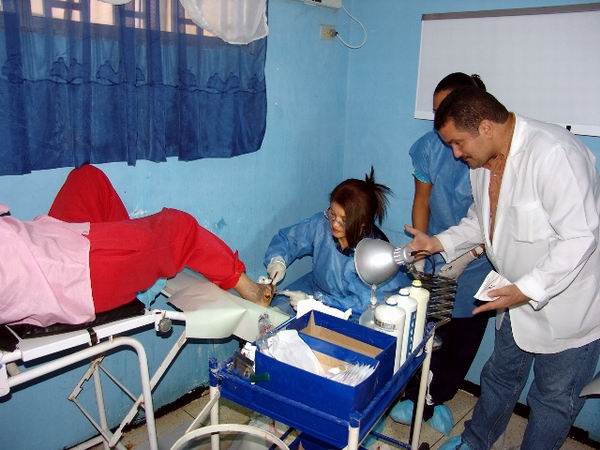 Camaguey, Sep 11.- Thanks to integral results in its health care and research work, the Diabetes Care Center of Camaguey city, one of those with major results in health sector in the province, has been certified as an institution of national reference.
Since its beginning, just a little over five years ago, the patient acceptance has been favourable, thanks to the quality of services and the effort of its working staff to encourage healthy lifestyles in the population.
The comprehensive educational program includes also issues related to the use of insulin, the self-control and the importance of physical exercise.
The outpatients' departments have among its services that of endocrinology, ophthalmology, vascular medicine, gynecology, rheumatology, dietetics and clinical laboratory.
The Diabetes Care Center works to consolidate guidance and advisory service for patients and family, to obtain better prognosis of the illness, the prevention of possible complications and the use of macrobiotic diet, which has highly nourishing and antioxidants properties.
By Alex López Almaguer, Radio Cadena Agramonte