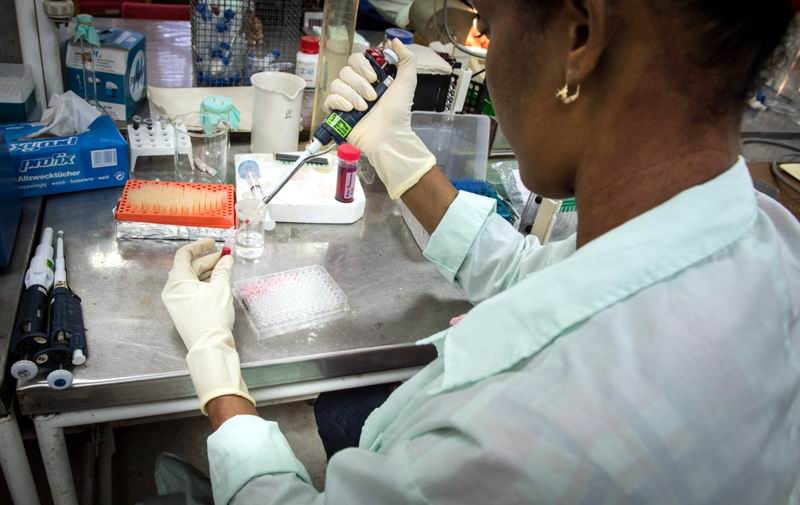 April 30 (Radio Rebelde) Immunology has been closely linked to the history and social and scientific development of the Cuban nation, highlights the Infomed Health portal, to celebrate the International Day of Immunology.

The extension of smallpox vaccination in the island by Dr. Tomás Romay (1764-1849) marks the birth of social medicine that characterizes the Cuban health system, the site notes.

The experiments of Carlos Juan Finlay (1833-1915) to study immunity against yellow fever were the first of its kind in the world, recognizes the specialized website.

Also, he adds, it corresponded to a Cuban, the Santiago pediatrician Antonio María Béguez (1895-1975), to report the first case of a new type of primary immunodeficiency, known today as Béguez-Chediak-Higashi syndrome.

According to Infomed, obtaining vaccines, interferons and other products derived from the immune system, as well as the development of diagnostic methods to cure infectious and non-communicable diseases, served as justification for the origin and expansion of the national biotechnology industry.

The introduction and extension of such biopharmaceuticals in the Cuban health system have changed the epidemiological pattern of the Cuban population, adds the letter.

Research and the introduction of novel therapeutic vaccines and monoclonal antibodies promise to turn cancer into a chronic controllable disease in the country, he says.

The largest island of the Antilles has 156 doctors specialized in immunology, 101 of which (64.7 percent) are women, the portal highlights.

The International Day of Immunology is celebrated every April 29 since 2007 with the objective of strengthening the public knowledge as one of the bases of human health and well-being.

This year the central theme of the international date is dedicated to allergies and immunoglobulin E (IgE), to mark the 50th anniversary of the discovery of this antibody and its significant impact on the diagnosis and treatment of allergic diseases.

(PL)