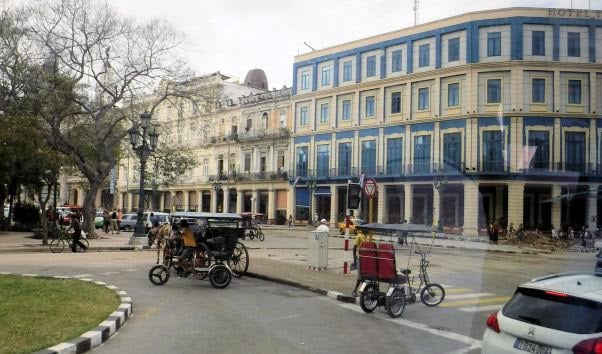 SAN DIEGO (CBS 8) – It's easier than ever for U.S. citizens to travel to Cuba.  More and more San Diegans are booking flights out of the Tijuana airport for destination Cuba.
Rita Goldberg works as a wardrobe consultant at CBS News 8, and she is one of more than a million tourists to visit Cuba so far this year.  An increasing number of those visitors are Americans.
"The best thing about Cuba was the people.  They knew we were Americans and they treated us like gold," said Goldberg.
In January, the Unites States government eased travel restrictions to Cuba.  American citizens are able to fly to Cuba, as long as they are part of an educational or "people to people" cultural tour.  Other categories of U.S. visitors can travel to the island nation, too.
"Everything is people to people.  Everything was the connection," said Goldberg, who flew to Cuba out of the Tijuana airport earlier this year with a tour group.
"(Cubans) want to give.  If you give something to them, they want to give back to you," she said.
Travel agents nationwide have been busy helping Americans book tours.
"People want to go see someplace different.  They heard about Cuba and they all want to go because of the food and music," said Miami travel agent Honey Moss.
Flight options are still limited, but thanks to the new cross-border terminal here in San Diego, flying to Cuba out of Tijuana is a lot easier. You can park your car at the Otay Mesa facility and never have to drive in Mexico.
Check in for your flight on the U.S. side of the border, then cross over a pedestrian bridge that takes you directly into Tijuana's airport.
Goldberg speaks Spanish but she says most of the Cubans she met spoke English.
Still, the nation's infrastructure is struggling to handle the influx of visitors.
"Havana City is brilliant with color and people and the buzz.  And yet you look at the back of the buildings and even the front, and they're completely falling into pieces," said Goldberg.
Cell phone coverage was non-existent, she said, and there's no internet connection in the hotel rooms.  But the Goldberg said the cultural connection made the trip worthwhile.
"I'd say go.  And take anything that you can take to give away because they are so grateful," she said.
See video here.
CBS8.com, May 1, 2016