Seattle Times critic Misha Berson visited Cuba in December, and found the people friendly and candid, the arts scene flourishing and the music irresistible.
Seattle Times arts critic
On my first visit to Havana, Cuba, last December, I had no idea what to expect from a Communist island nation that had been off-limits to most U.S. citizens for a half-century.
What did I find there? Vivacious, creative and surprisingly open people. Colonial and Art Deco architecture, once grand, now corroding. Pristine beaches and woodlands. Scarcity and struggle. A totalitarian state, but one that subsidizes essential needs and is slowly granting its restive population more freedoms.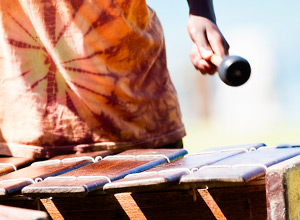 Also: vibrant dance, visual art and, at a prominent jazz festival, and just about everywhere else I went, glorious music, music, music — salsa, son, jazz, reggaeton, rumba, Afro-Cuban.
Cuba is a nation of paradoxes and contradictions, frozen in time but with a population eager to join the 21st century. And it is opening up to us: President Obama recently eased travel restrictions to the island, which is 90 miles from Florida but has long been vilified and under a punishing trade embargo.
American citizens can now obtain a license to legally enter Cuba. Previously, visitors had to tour with few religious, educational or cultural groups specially designated by the State Department. Today, you can take any licensed tour with "people to people" contact, or travel as an individual if you have family in Cuba, want to study there, are a journalist or are visiting for research or professional purposes.
In 2012, 98,000 U.S. citizens (legally) visited Cuba — over twice as many as in 2007. (The 2012 stats don't include the many Cuban Americans free to visit family there, or thousands of Americans who entered Cuba illegally, via Mexico, Canada or another nation.) Cuban culture, supported and well-promoted by the state, is a big draw.
A Cuban journey does require careful planning and preparation. To explore the Havana cultural scene, I went on a tour with the Canada-based Cuba Explorer agency, which (among other cultural trips) brings music-lovers to the annual Havana Jazz Festival every year.
Cuba Explorer obtained a journalist license for me, secured trip medical coverage, (Cubans receive free health care, but not tourists), and booked my flight to Havana from Cancún, Mexico, where I met up with friends on the tour. It set up a busy, diverse itinerary led by an informative native guide from Cuba's official travel agency (run, like all major businesses, by the Cuban government).
But since Canada has no restrictions on Cuban travel, the tour offered me more freedom than the carefully monitored U.S. packages. I could wander on my own through a friendly, picturesque, waterfront city of 2 million people, once considered the Paris (and, before the 1959 Communist revolution, the Las Vegas) of the Caribbean.
Some trip highlights and observations:
Havana street scenes
Strolling in different neighborhoods reveals a great deal about a city, past and present.
First, there is a cosmopolitan yet unjaded quality about Havana that is very refreshing, as well as a natural beauty of sea vistas and lush parks. Since few Cubans own cellphones, people look at and interact with one another more in public. And since most businesses are nationalized, there's no advertising bombarding you from billboards, store windows and video screens.
In Habana Viejo, Havana's old historic quarter, imposing Spanish-style colonial and Neoclassical architecture is gradually being restored and repainted (in pastel shades) in a massive effort funded by UNESCO. New galleries, boutiques and upscale casas particulares (private B&Bs) are also opening to cater to the growing tourist industry.
But on the fringes of the district, and all over Havana, living conditions can be shockingly substandard, with no state or private funds for repairs. You'll see exterior walls mottled with mold from storms, apartment buildings that look half-gutted and on the verge of collapse (some do) and sidewalks crumbling under your feet.
And despite the Marxist rhetoric of the state-run media, and murals with the faces of former president Fidel Castro and revolutionary hero Che Guevara, the back streets beyond the inviting plazas of the Centro District reveal class divisions — amid the state's admirable guarantees of basic lodging, health care and food for all.
A young Afro-Cuban bartender we met walking on the Malecon (the city's long seaside boulevard where locals love to stroll) took us on an informal tour of his bustling but dilapidated neighborhood. We stopped at shabby record shops, clothing stores with few goods. We drank rum at a bar dedicated to the late Compay Segundo, a venerated bandleader seen in the popular documentary on Cuban music, "The Buena Vista Social Club."
Our chatty guide (who longs to seek his fortune in the U.S.) was critical of the government, but glad to show us independent street vendors hawking fruit, vegetables, sweets — signs of formerly banned free enterprise now allowed by current President Raúl Castro (brother of Fidel).
As we parted ways, our guide and his girlfriend asked us to buy some cartons of milk for her cute 8-year old nephew, who tagged along with us. The cutoff for government milk rations was age 7, and they couldn't afford it on their own. It was a request we were happy to grant.
Music everywhere
From the impressive street bands, to sizzling salsa units in bars and nightspots, to jazz-festival headliners, Cuban musicians provided the soundtrack to my trip. (I also bought CDs from many of them, which I could legally bring back to the U.S.)
There was the dynamic salsa/rock band that greeted us at Las Terrazas, a model eco-community we visited in the countryside.
At the festival, I heard for the first time brilliant young Cuban musicians like pianists Harold Lopez Nussa and Abel Marcel and trumpeter Yasek Manzano. (If they ever play Seattle, go listen.)
But the most poignant festival moment was a surprise duet by 26-year old Nussa, and the beloved singer Omara Portuondo, a Buena Vista Social Club alum who still sounds terrific at 83.
And just before my nine-day trip ended, I found the Cuban nightclub of my dreams: the Casa de la Amistad (House of Friends). In the courtyard of an intact Baroque-style mansion in the Vedado district, an entirely Cuban audience cheered on a blazing salsa combo fronted by an elderly singer, who tore up the place improvising countless call-and-response verses.
For about $5, you get a drink, splendid music and the chance to see Cuban couples dancing up a storm. And, yes, there was a conga line.
Two conversations
Cuba's visual-arts scene also is surging. There's a lively gallery and studio scene, and at the revamped national Museo de Bellas Artes we found, surprisingly, displays of powerful protest paintings and sculptures by modern Cuban artists.
Our government museum guide carefully worded her remarks (according, we supposed, to the party line) but was remarkably candid about the issues addressed in these striking works — oppression of homosexuals, Cubans' mass flight from their nation during times of political turmoil and periods of extreme deprivation after the collapse of Cuba's old economic benefactor, the Soviet Union.
I also had candid conversations with well-known Cuban musician-composer Edesio Alejandro and choreographer-dancer Ricardo Pedroso. I first met them in 2001, when they visited Seattle to work on a show with the Rainier Valley Youth Theatre.
We spoke at length with the exuberant, charming Pedroso, over dinner at one of Cuba's many new paladares (privately run restaurants), after observing one of the high-voltage dance classes he teaches.
Pedroso acknowledged the obvious, longstanding problems his country faces. He also gave three reasons why, after visiting foreign countries as a member of one of Cuba's excellent dance companies, he has not emigrated. One reason is the rum, he joked, the other the beautiful women.
But the third is a stubborn belief in the Cuban revolution's goals, and in a system that feeds (however modestly), educates and provides health care to everyone; a system with an exceptionally high literacy rate and the same average life expectancy as the far more affluent U.S. — 79 years, according to the World Health Organization.
How will Cuba change, if the U.S. trade embargo is lifted (as most Cubans fervently hope)? After the Castro brothers' long reign ends? As more reforms kick in, and more foreign corporations invest in the country?
Ricardo doesn't know. No one does. But one thing is certain: The music will play on.