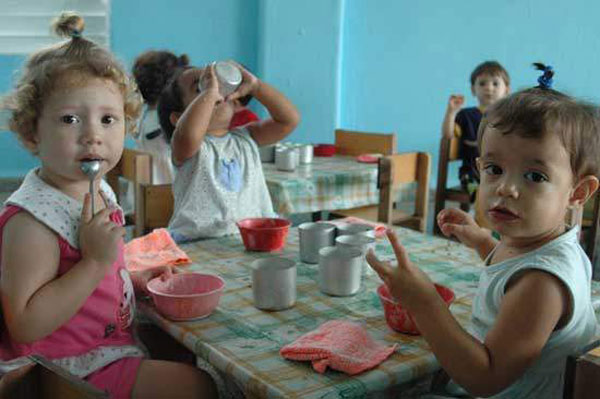 GUANTANAMO, Cuba, Feb 5 (acn) Laura Melo, representative of the World Food Program (WFP) to Cuba, praised on Tuesday in this city the country's efforts to support food and nutritional security of vulnerable groups (pregnant women, children and the elderly).
The official of that United Nations program met with participants and beneficiaries of a project destined to take advantage of available resources and obtain experiences of a new model of agricultural management. This option will increase the production capacity of 1,246 farmers devoted to the cultivation of beans in the municipalities of Niceto Perez and El Salvador, and it's also sponsored by the Cooperation Agency of Canada.
The Cuban State, with the support of the WFP, will contribute most of the funds required to strengthen the sustainable production of nutritional food. In a meeting with the press, Melo explained that joining the project in a subsequent stage will be the rest of the eastern territories (Santiago de Cuba, Las Tunas, Granma and Holguin) and Pinar del Rio, in the western side of the archipelago.
During her visit to Cuba in June, 2013, Ertharin Cousin, executive director of the WFP praised the actions carried out by the Cuban State to minimize the incidence of anemia and undernourishment in the population and the Caribbean nation's strategy oriented to boost the access of a larger amount of persons to agricultural lands.