Cuban President Miguel Diaz-Canel Saturday affirmed his support for Venezuelan President Nicolas Maduro, while demanding respect for peace in the South American country, according to Prensa Latina.
Feb 17 (teleSUR) Cuban President Miguel Diaz-Canel is standing tall with his Venezuelan counterpart Nicolas Maduro, affirming Saturday his allegiance to the Bolivarian Revolution in-spite of aggressive U.S.-influenced attacks on the Venezuelan sovereignty.
RELATED:
Cuba: US Planes Fly to Strategic Areas to Pressure Venezuela
This past week, Cuba authorized the publication of books in educational centers that read, "Manos Fuera de Venezuela" (take your hands off Venezuela), which was obviously addressed to the United States.
And on Friday, the Cuban government denounced the pressure by the U.S. to instill military arms, disguised as 'humanitarian intervention,' while calling-on the international community to prevent a U.S. coup.
"The Cuban people express their solidarity with Venezuela, the Bolivarian Revolution and its legitimate president Nicolás Maduro, and demand that sovereignty and peace be respected, hands out of Venezuela," President Miguel Díaz wrote on Twitter on Saturday.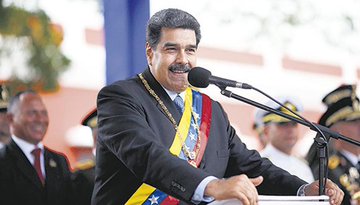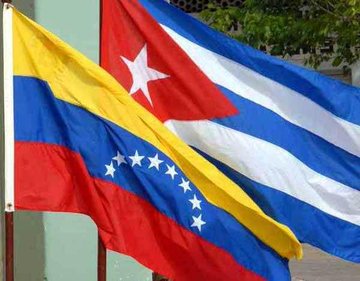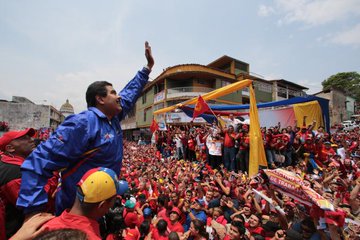 Miguel Díaz-Canel Bermúdez✔@DiazCanelB

El pueblo cubano expresa su solidaridad con #Venezuela, con la #RevoluciónBolivariana y con su legítimo Presidente Nicolás Maduro y exige que se respeten la soberanía y la paz. «Las manos fuera de Venezuela» #VenezuelaNoEstáSola#SomosCuba #SomosContinuidad3,02511:52 AM – Feb 16, 20193,570 people are talking about thisTwitter Ads info and privacy
Meanwhile, according to Latin publication La Jornada, The Revolutionary Armed Forces (FAR) of Cuba have also backed President Maduro.
La Jornada reports that in ceremonies in barracks, broadcast by the state newscast on Friday and Saturday, members of the FAR, dressed in military green, signed supporting acts to Maduro, launching their traditional slogans of "Hasta la Victoria, siempre!" or "Fatherland or death, we will win!"
"The action of the United States is interventionist; attacking and invading a country, and leaving only Venezuela to be responsible for resolving their own internal problems," said Army Lieutenant Colonel Ignacio Ariosa, at an event in the city of Matanzas, 83 kilometers east of Havana.
One of the signatories at the event was 80 year-old General Joaquín Quintas Sola, Deputy Minister of the Armed Forces, who was a combatant of Fidel Castro's Revolution in 1959.
Cuba and Venezuela have been allies since 2000, when Hugo Chávez's Venezuela helped Cuba recover from the so-called "special period," after the fall of the Soviet Union.
In-return Havana aided Caracas on issues of national security, according to an analytical essay by the Latin American Initiative Foreign Policy.