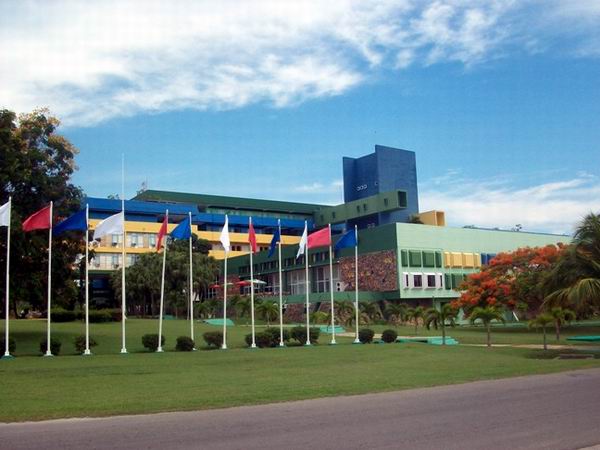 HAVANA, Cuba, Aug 4 (acn) An emblematic hotel in the south-central city of Cienfuegos is under capital refurbishing to give it back its comfort and brightness so much enjoyed over the past years by visitors from other countries, particularly Germany.
Pasacaballo is the name of the facility, which was inaugurated by Cuban Revolution leader Fidel Castro, July 18, 1976, and helped change the picture around the entrance of the Bay of Cienfuegos.
Repair actions target all areas of the hotel, said the general director of the Islazul tourist company, which manages the hotel in Cienfuegos, and he said by 2005 all rooms, the pool and other facilities will be concluded.
Pasacaballo offers 188 hotel rooms, with related extra-hotel offers.