Cubans are starting to vote at their embassies for the new democratic process to approve the new constitution.
Feb 15 (teleSUR) The Cuban embassies have opened the ballots to vote for the approval of the island's new Magna Carta, in a new democratic process for Cuba. The voting boxes will be opened in Cuban offices around the world from Friday until next Sunday, February 17.
RELATED:
Cuban Cultural Expert: No One Should Vote 'No' On Constitution
Cubans inside the country will vote on the Constitutional Referendum on Sunday, February 24th, choosing whether or not to approve the new Constitution of the country, changing the island country's Magna Carta that was rewritten last in 1976.
According to the Cuban Minister of Foreign Affairs, Bruno Rodriguez, the voting process abroad is being "executed with success." He stated that Cubans are voting "for the new Constitution that guarantees, protects and defends there revolutionary and socialist future of Cuba and the happiness of its citizens."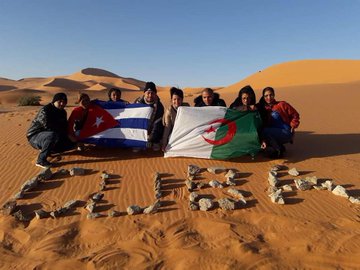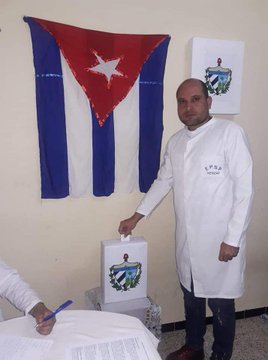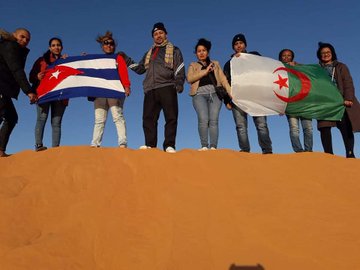 Cancillería de Cuba✔@CubaMINREX


Los primeros cubanos en dar el #YoVotoSí por #Cuba desde tierras argelinas #Kerzaz |Vía: @EmbaCuba_Argel|
|#NosotrosVotamosSí #ReformaConstitucional|1028:31 – 15 feb. 201966 personas están hablando de estoInformación y privacidad de Twitter Ads"The first Cubans to give #IVoteYes for #Cuba from Algeria #Kerzaz"
Cubans have been posting pictures on social media supporting and calling for the vote in favor of the constitutional referendum. Many have been using the #YoVotoSí (I Vote Yes) hashtag, to emphasize their support for the new constitutional text, which will be voted for on the 24th. People from Mexico, Algeria, China, and Spain, among others, have shown their support for the Constitution.
The final draft of this new Constitution was approved by the Cuban National Assembly on December 22, 2018. This draft was formulated via three months of public forums where all citizens were invited to contribute the final document that consists of 229 articles, which have been passed through the Assembly as well.
"The constitutional text has a solid foundation in terms of achievements in Cuba, such as universal and free health, education, sports and recreation, culture and respect for human dignity," Abel Prieto, President of the Cultural Society Jose Marti and former Minister of Culture under President Raul Castro, said in an interview with Prensa Latina.