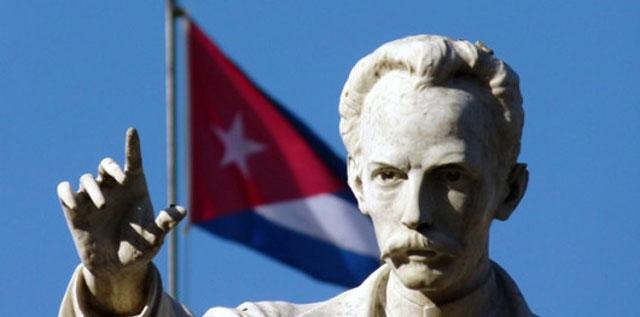 Havana, Cuba, May 19.- A giant camping  and a vigil was held last night in Dos Rios, the site of the fall in combat of José Martí, the Apostle of Cuban Independence, on the occasion of the 122nd anniversary of that painful event, on May 19, 1895.
Yulieski Tamayo Verdecia, president of the José Martí Pioneers Organization in Granma, told the Cuban News Agency that pioneers from nine municipalities of the province as well as from all over the country, followers of ideas and the example of the Apostle,  participated in this homage.
He said that during the afternoon of Thursday the pioneers had an exchange with a historian about what happened on May 19 and the previous days.
He pointed out that the activity, called Camping with the Master, covered actions of the pioneer explorers movement, and in the evening the students carried out a vigil, dedicated to the National Hero, in that place, belonging to the municipality of Jiguaní.
Of the hundreds of participants, a total of 27 pioneers were finalists of the contest on Marti´s life, including three from Granma, eight from Villa Clara, two from Pinar del Rio, the same number from Camagüey, Matanzas, Havana, Guantanamo, Las Tunas, Holguín and one of Mayabeque and Santiago de Cuba.
They and all the participants in the camp, together with thousands of people, will attend this the national act for the anniversary of the physical loss of the Apostle, near the obelisk that indicates the exact place where the courageous patriot, creator of the Revolutionary Party Cuban and the newspaper Patria, and main organizer of the war of 1895, fell in combat. (ACN)
Radio Cadena Agramonte, May 19, 2017