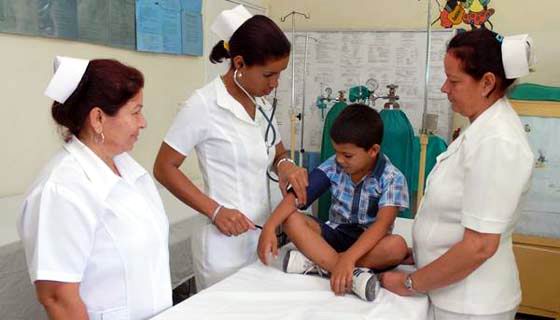 Havana, Cuba, Sep 27.- Cuba has excellent training in nursing which is reflected in the early advancement of specialization, said Chilean Erika Caballero.
The member of the Board of the International Council of Nurses (ICN), told ACN that for several years the Caribbean nation has given degrees of MSc. and PhD. in that branch, while these processes are just beginning in the region.
She also highlighted the strong progress of the profession, the study and research of health education and the professional roles in Cuba that can bring much experience, especially in primary family health.
I have a high respect for the Cuban nursing, it´s a specialty that has given us work classes on how to do things well, stated the ICN executive, who participated in the 17th Cuban Nursing Congress, held at Havana Conventions Palace and attended by more than 400 representatives from some 15 nations.
Cuba has its own computer network and today coordinates the International Network of Nursing Informatics, together with Chile, Peru and Uruguay, Caballero noted. (acn)