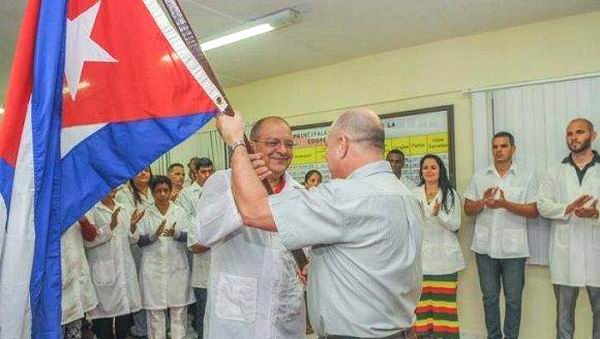 HAVANA, Cuba, Mar 31 (ACN) A 23-strong Cuban medical brigade, part of the Henry Reeve International Contingent of Physicians Specialized in Disaster Situations and Serious Epidemics, departed Thursday might for Peru.
The group, that comprises doctors and other health professionals, carries with them 4.2 tons of medicines and medical supplies, along with 6 million chloride tablets to make water drinkable in the Peruvian areas affected by heavy rains and floods.
At the Jose Marti International Airport, Cuban Health Minister Roberto Ojeda spoke to the member of this group before their departure.
Minister Ojeda asked them to be safe and to continue with the tradition of the Henry Reeve contingent that since 2005 has worked in disasters and epidemics in over 20 countries, always returning after fulfilling their commitment of saving lives wherever they helped.
The main task of this group is to avoid the spread of epidemics in the areas affected by the natural disaster that could worsen the overall situation in Peru. It is expected they treat over 20,000 Peruvians.