Prensa Latina News Agency  |  May 5, 2014
Cuban bloggers are carrying out in Holguin a world message action through Twitter in solidarity with the Cuban antiterrorist fighters unjustly condemned in the United States.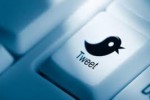 The action, included in the 21st Romerias de Mayo cultural event, the World Festival for Artistic Youths, is part of the international campaign of solidarity "Five Days for the Cuban Five" and for the release of Ramon Labañino, Gerardo Hernandez, and Antonio Guerrero.
Along with Rene Gonzalez and Fernando Gonzalez (who already returned to Cuba after completing their sentences), they were detained in 1998, for monitoring extremist groups who in U.S. soil planned terrorist actions against the Caribbean nation.
The call is to flood the social networking site with Antonio's poems, Gerardo's cartoons, or texts written by Rene, Fernando and Ramon.
The organizer of the second meeting for bloggers, Luis Ernesto Ruiz, told Prensa Latina that with the beginning of the Romerias de Mayo cultural event in Holguin, more than 700 kilometers east of Havana, the presence in social networking sites of issues related to the training of young artists increases.
The program of the event includes today the lecture "Network in Defense of Humanity: The Importance of Looking Inward," by Omar Gonzalez, while on Tuesday the panel "Social Networking Sites as a Stage for the Ideological Struggle and Social Transformations. Experiences and Lessons."