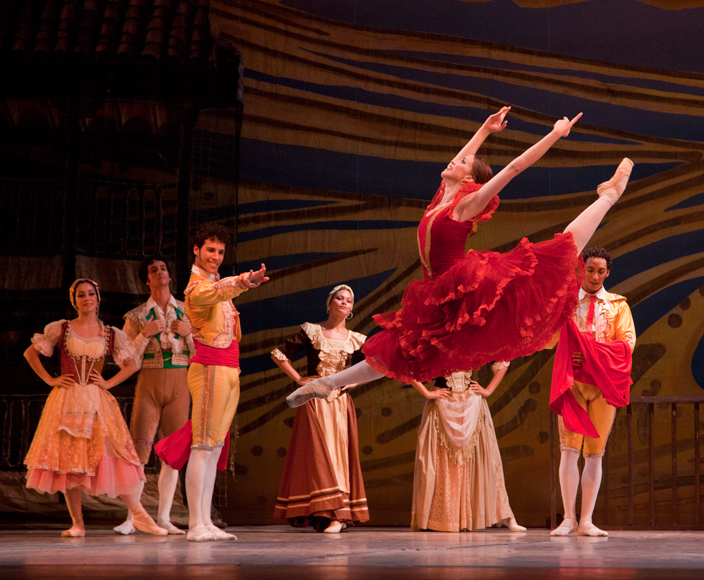 Havana, Nov 8 (Prensa Latina) Artists of the National Ballet of Cuba (BNC) will assume international commitments in the coming weeks of the year at the invitation of companies from different countries, reported today the entity led by Alicia Alonso today.
According to a report by the artistic group, the first dancer Sadaise Arencibia and her Partner Raúl Abreu will perform at the Dance Week of the International Festival of the Historical Center of the City of Campeche, Mexico, at the Francisco de Paula Toro Theater.
After participating in Cuba in the celebrations for the 50th anniversary of the founding of the Camagüey Ballet, in December, Arencibia and Abreu will travel to Mexico to perform the same works: the adage of the second act of The Swan Lake, the pas de deux de Don Quixote and the pas de deux of the second act of Giselle.
Meanwhile, the first Cuban dancer Grettel Morejón will star in the world premiere of Romeo and Juliet, in the version of Jimmy Gamonet, choreographer and director of the National Ballet of Peru.
The functions of the new dance adaptation of William Shakespeare's literary classic will take place in the first two weeks of December, at the Gran Teatro Nacional, in Lima, Peru.
On the other hand, BNC dancers Yankiel Vázquez and Adrián Sánchez will participate as guests in the Nutcracker season of Interamericana Producciones of Costa Rica, which will take place at the Melico Salazar Popular Theater, in San José, from December 1 to 10.
In the Aztec country, Vázquez and Sánchez will share the scene with leading figures from the National Theater of Prague and the Stanislavsky Theater in Moscow, among others.
BNC soloists Rafael Quenedit and Chanell Cabrera also received invitations to dance the Nutcracker but in Texas, United States, with the Quenedit Dance Theater, on 9 and 10 December, at the Lila Cocker Theater in San Antonio, and at the Kerrvile , on the 17th of the same month.
Meanwhile, the young dancers Diana Menéndez and Narciso Medina will be part of the production of Nutcrackers of the National Dominican Ballet on December 15, 16 and 17, at the National Theater of Santo Domingo, Dominican Republic.