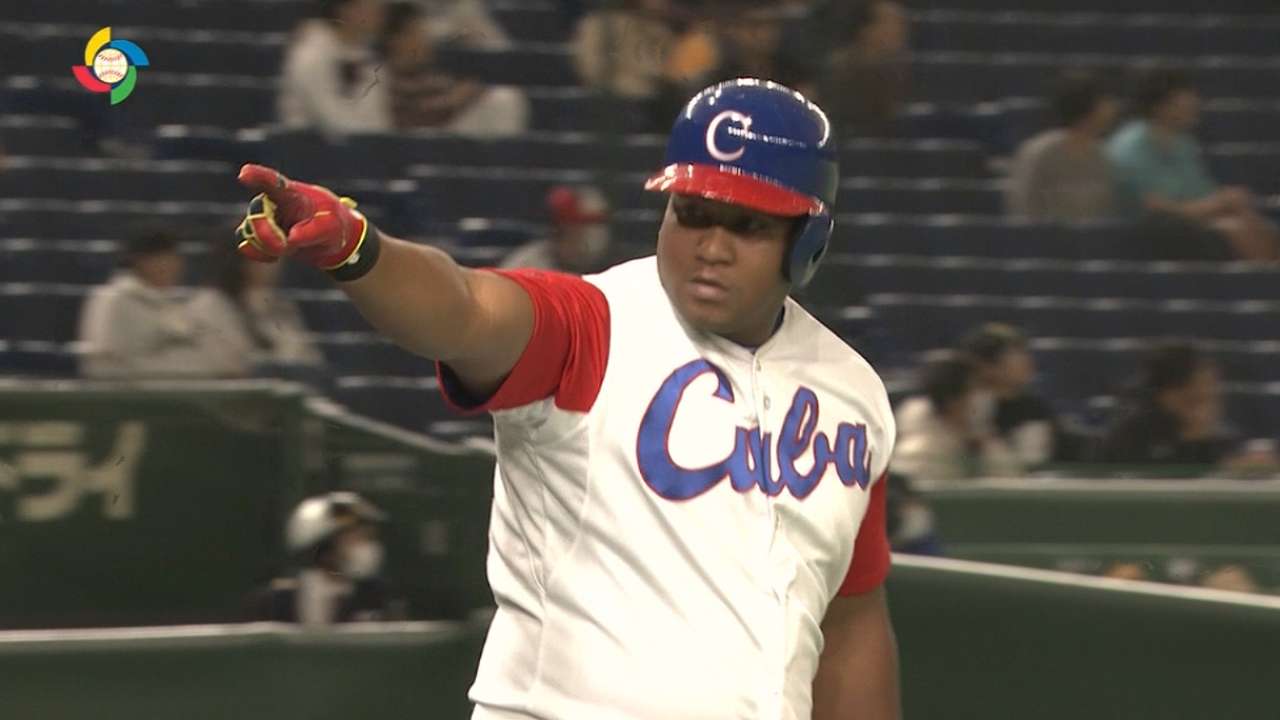 Havana, Dec 4 (Prensa Latina) Cuban baseball star Alfredo Despaigne received his 2nd vote for the award for the Best Male Athlete of the Year in the annual sports survey of Cuban news agency Prensa Latina, given by weekly Giron from Matanzas.
Despiagne, a natural homerun hitter from the Cuban eastern province of Granma, completed an excellent season in 2017 with Japanese baseball league team Softbank Falcons.
In this season, Despaigne got the title of champion of the league with the Softbank Falcons, and concluded as the homerun leader with 35, and leader in runs batted in with 103 in the Japanese Pacific circuit.
For her part, Colombian female triple jumper Catherine Ibarguen got his first vote, quite far from her rival Yulimar Rojas (Venezuela), a lady competing in the same sport.
Rojas is the leader of the female candidates for Best Female Athlete with 17 votes, followed by Brazilian judo fighter Mayra Aguiar, who has got 5 votes.
Giron gave its vote to the Brazilian male volleyball team for Best Team of the Year, obtaining the Brazilian team its first vote in the survey.
The candidates to obtain the award for Best Male Athlete of the Year are now headed by Venezuelan Major League baseball star and second baseman of the Houston Astros Jose Altuve, who has got 12 votes now.
The global results of the survey will be let known on December 19.