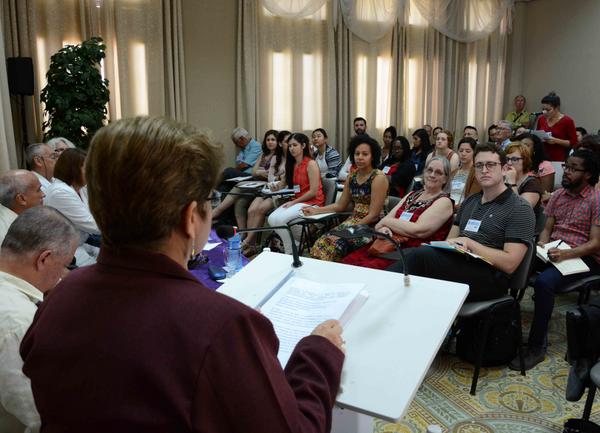 Camaguey, Feb 25.- US and Cuba educators are meeting in the Eastern city of Camaguey to address challenges and prospects in the educational sector of their two countries in a further effort to strengthen bilateral collaboration relations.
The academic encounter, running till Saturday, was organized by the Cuban Educators Association, the University of Camaguey and local education authorities.
Over 30 professionals are discussing issues related to the quality of education, access to education without any kind of discrimination, and the development of a student mindset in tune with current reality.
The meeting is also tackling the current state of relations between the United States and Cuba, education policies in both countries, the teaching of foreign languages, history and the impact on the school by the community and the family.
According to the University of Camaguey this kind of meetings first started in 1994, which allows US and Cuban educators to share experience and collaborate in their field.(acn)
Radio Cadena Agramonte, February 24, 2016