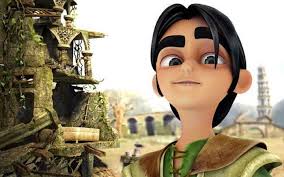 HAVANA, Cuba, Jul 21 (acn) About 10 countries, including USA and France, signed contracts for the distribution of Meñique, first Cuban 3D animation film, the film's producers told the press.
Julio Casal, director of Fiction Productions, Galician company that shares the credit with the Animation Studios of the Cuban Film Institute, said that the list also includes South Korea, Germany and Middle Eastern nations.
The film, which had its world premiere this Sunday 20 in Havana and then will be displayed simultaneously throughout the country, is directed and written by Ernesto Padrón, and it is a free version on the adaptation of José Martí to the original ¨Pulgarcito¨ by French Edouard Laboulaye.
Casal noted that the film will also be premiered in Spain for which they have an alternative copy that includes dubbing by actors from the Iberian country and "a more universal script".
A young small peasant gets involved in an adventure to win the hand of a princess, aided by magical creatures: that is Meñique´s story line, a narrative that included other plots and characters that do not appear in Marti's story.
Corina Mestre, Lieter Ledesma, Yoraisy Gómez, Carlos Ruiz de la Tejera, Manuel Marín, Enrique Molina and Aramis Delgado play the protagonists of the film, which also features songs composed by Silvio Rodriguez and orchestrated by Spanish Manuel Riveiro.