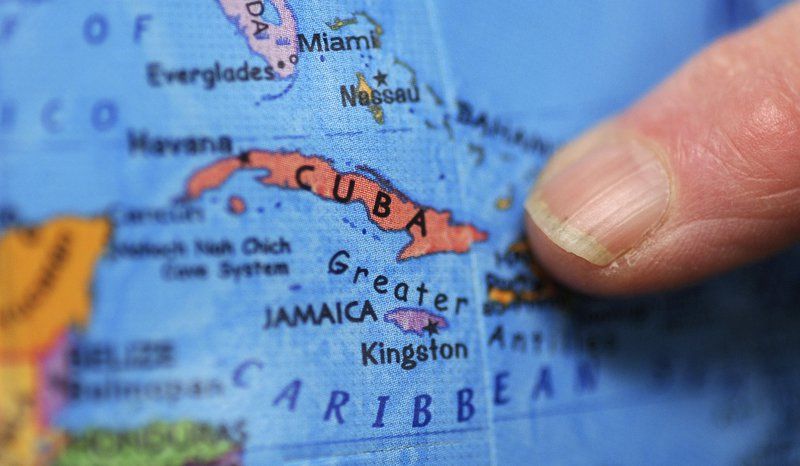 Terre Haute anti-war activist Cathy McGuire will join more than 100 other people from across the country in an educational/cultural trip to Cuba next month.
CODEPINK, a women-led grassroots organization, is arranging the trip. CODEPINK works to end U.S. wars and militarism and to support peace and human rights initiatives, according to its website.
The delegation "will have high-level meetings with government officials … talk to doctors who combated Ebola in Africa, and interact with local people about cultural, economic, environmental and health issues," according to the CODEPINK website. The group, which will include prominent peace activists, also hopes to visit with members of the Cuban 5 who were recently released from U.S. prisons.
"I'm really looking forward to it," McGuire said. "It's a very comprehensive kind of trip" that celebrates the thawing of relations between Cuba and the U.S. McGuire is on the CODEPINK email list and applied to attend once the opportunity became available. Initially, the group was going to be much smaller but was expanded because of such a large response.
McGuire "definitely" plans to meet one of the Cuban 5, Fernando Gonzalez, whose family she assisted for several years when they visited Terre Haute while he was in the federal prison here. Other members of the First Unitarian Universalist Congregation social action committee also assisted the family. The Cuban 5 were arrested in 1998 and accused of espionage conspiracy against the U.S.
Gonzales was incarcerated at the federal prison in Terre Haute for several years and eventually was moved to a prison in Arizona; he was released earlier this year and returned to Cuba. McGuire corresponded with him but never met him.
Family members, including Gonzalez' mother, wife, sisters and niece, would come to Terre Haute twice a year and stay for a month at a time to visit him. McGuire often transported them to and from the federal prison, and even took Gonzalez' mother and sister to the downtown Strawberry Fest one year.
Supporters of the Cuban 5 say they were political prisoners and had not been involved in spying on the United States. Instead, they say, the five were in the U.S. to monitor actions of Florida-based anti-Castro exiles with the goal of preventing attacks by exiles on the Communist-run island.
The Cuban 5 made news last month because while two had already been released, including Gonzalez, three remained in prison. Obama's announcement  that the U.S. would seek to normalize relations with Cuba was accompanied by "a quiet exchange of imprisoned spies" between the two countries, according to media reports, and the remaining three of the Cuban 5 were released.
McGuire wants to go because "I'd really like to meet Fernando, that's a major reason," she said. Also, "It'll be a great learning experience. We'll learn about Cuba from many different angles." They will talk to many Cubans and learn about the problems the nation is confronting.
Those attending will use information gained "to explain to people why the trade embargo needs to be lifted and also the travel ban," McGuire said. A travel ban still exists, and the only way to go legally is through an educational group, she said.
McGuire, who must pay her own way for the trip, also is looking forward to the cultural aspect, including visiting museums, meeting with artists and learning about Cuban music.
Medea Benjamin, co-director of CODEPINK, said those attending "are very excited that after more than 50 years, there is this new possibility of normalized relations between the U.S. and Cuba."
One of the goals in making the trip "is to let Cubans know that this is important to us," Benjamin said. There will be pushback from members of Congress who try to prevent it from happening, whether by withholding funds for an embassy or refusing to confirm an ambassador to Cuba, she said.
"We want people to come back from the trip excited about pushing for normalization to go forward," she said.
The group that is going is varied, she said. While 100 are confirmed, many more are on a waiting list to attend if it can be arranged. Those participating include lawyers, professors, doctors, students, activists, those interested in Cuban culture and sustainable agriculture as well as others interested in gay rights in Cuba
"The common thread is people who believe we are at a historic moment with Cuba, not only in relations changing but Cuba itself changing," Benjamin said.
She noted there are still limited options in traveling to Cuba and "none of the easing of regulations has happened yet." To visit Cuba, the group had to obtain a license through the U.S. Treasury, Office of Foreign Assets Control.
By Sue Loughlin, Tribune Star