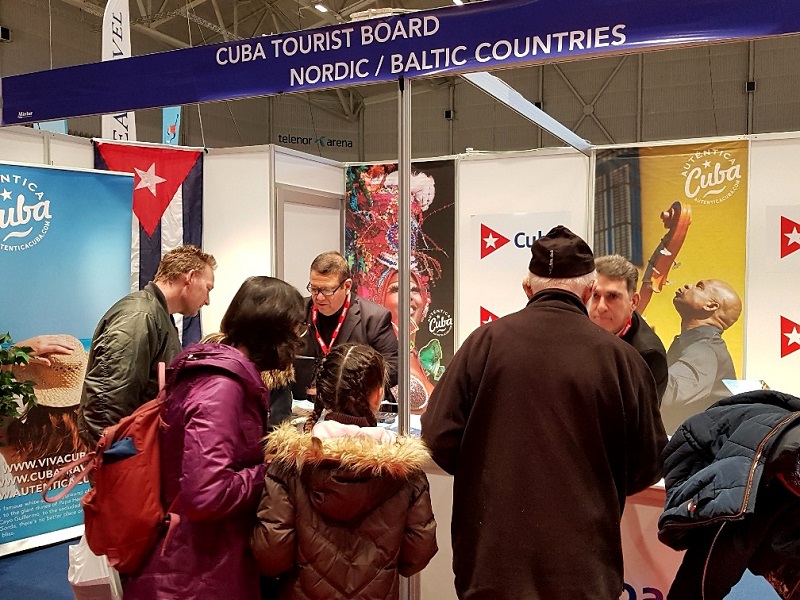 Jan 15 (Radio Rebelde) As is tradition, Cuba's tourist destination was present at the International Tourism Fair which is held every year for three days at the fairgrounds of Fornebu, Oslo, the Norwegian capital.
From January 11 through the 13, officials from the regional tourism office, based in Stockholm, Sweden, were in charge of Cuba's informative stand and exchanged with the attending public and specialized personnel from travel agencies and entities, reported the Cubaminrex website.
Ambassador Oscar de los Reyes visited the stand and confirmed the attendees' interest in the Cuban tourism product.
Cuba's presence at the Fair contributes to strengthening ties with tour operators from the Scandinavian region, as well as the tourism operation from that market, whose interest in the Caribbean destination has gradually increased in recent years.
Reiselivsmessen Oslo has become one of the most popular and important international meeting places for the travel industry worldwide.
At the fair, the travel industry meets with an enthusiast, travel addict and curious business attendees, and can find inspiration and get the information they are looking for, all combined with cultural experiences.
It invites several exhibitors from different business branches and will meet with a committed traveler in search of public and general public.