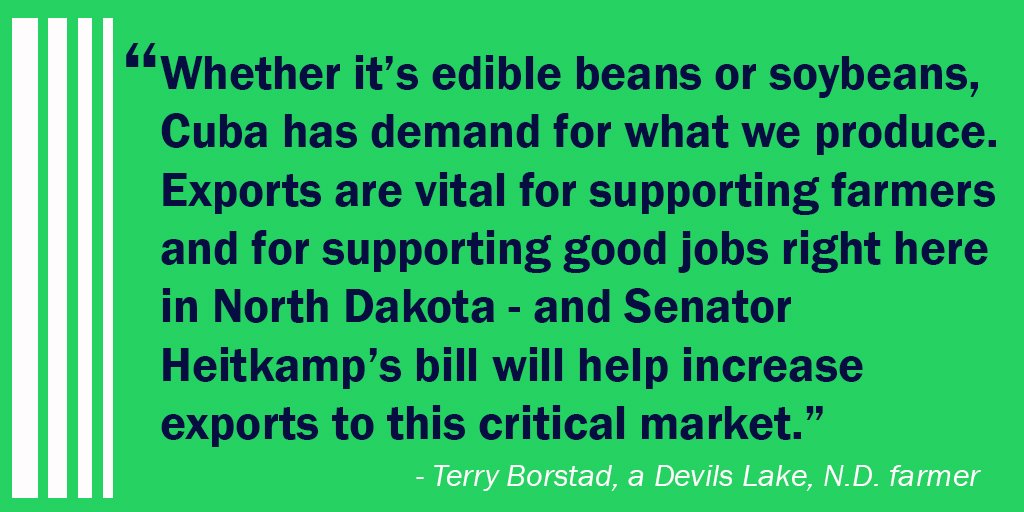 From 1992 through 2000, U.S. exports to Cuba averaged only about $4 million annually because of severe restrictions on trade with Cuba. Then, in 2000, Congress passed the Trade Sanctions Reform and Export Enhancement Act (TSRA), allowing export of certain goods to Cuba, including agricultural and medical products.
Exports to Cuba shot up to almost $146 million in 2002, and they continued to rise in subsequent years. By mid-2015, almost $5 billion in agricultural products alone had been sold by U.S. producers to buyers in Cuba. Agricultural exports to Cuba reached a high point in 2008, estimated by the USDA Foreign Agricultural Service at $658 million. (According to the U.S. Census, total U.S. sales of all goods to Cuba in 2008 was $711 million.)
However, sales into Cuba from the U.S. have declined in recent years, while sales from the rest of the world have increased.
In 2009, the U.S. accounted for $570 million, or 42 percent of the worldwide total of $1.35 billion in sales of agricultural products to Cuba. By 2014, the U.S. market share had dropped to only 16 percent. Meanwhile, the worldwide total of annual sales to Cuba more than doubled from 2005 to 2014.
U.S. exports to Cuba continued to drop, from $359 million in 2013, to $299 million in 2014, to $180 million in 2015. After President Obama relaxed some trade restrictions, exports to Cuba from the U.S. rebounded to $245 million in 2016, and totaled $117 million for the first five months of 2017 – still not close to the annual sales of a decade ago.
In 2016, at the request of the U.S. Senate Committee on Finance, the U.S. International Trade Commission (USITC) completed a fact-finding analysis, summarized in its News Release 16-040, concerning trade with Cuba.
The USITC, an independent nonpartisan federal agency, concluded that U.S. restrictions on exports to Cuba have "shut U.S. suppliers out of a market in which they could be competitive on price, quality, and proximity." The U.S. can offer quality goods at competitive prices, with advantageous shipping terms because of Cuba's close location; but financing restrictions requiring Cuba to pay in cash for imports from the U.S. are preventing U.S. sellers from competing with those from other countries.
The USITC calculated that easing export restrictions, especially those relating to financing, could increase annual U.S. exports of agricultural and manufactured products to Cuba by more than 400 percent, and by more than 500 percent if reciprocal Cuban import restrictions were also lifted. Cuba imports most of its agricultural products, and its proximity to the U.S. makes it a prime marketing target for those goods. With the vast majority of Cuba's autos and farm tractors suffering from advanced age, U.S. manufacturers of those and related products could also benefit from reduced trade restrictions. The U.S. Chamber of Commerce sees further export opportunities for American software products, and for construction equipment companies like Caterpillar, a longtime advocate of improved trade relations with Cuba.
U.S. agriculture has been swift to respond to the announcement. The American Farm Bureau Federation is urging caution in restricting U.S. agricultural opportunities, and the U.S. Grains Council is predicting further loss of corn sales in Cuba because of the reinstated restrictions.
Trump's stated purpose in reinstating trade restrictions is to foster freedom in Cuba by weakening the communist regime there. Much of the rest of the world is actively trading with Cuba, however, so the effect on Cuba of increased U.S. export restrictions now will be comparatively small. In addition, reinstatement of U.S. trade restrictions will not affect Cuba's own export volume, because of the U.S. trade embargo that has been in place against imports from Cuba since the early 1960s. Reinstating U.S. restrictions on exports and trade may affect U.S. sellers without imposing any real hardship on the Cuban government; Cuba will simply purchase elsewhere, as it is already doing to an ever-increasing extent.
BY LOUIS DEJOIE AND DEBRA P. FOURLAS MCNEES WALLACE & NURICK LLC
The County Press
McNees Wallace & Nurick LLC is a full-service law firm based in central Pennsylvania.