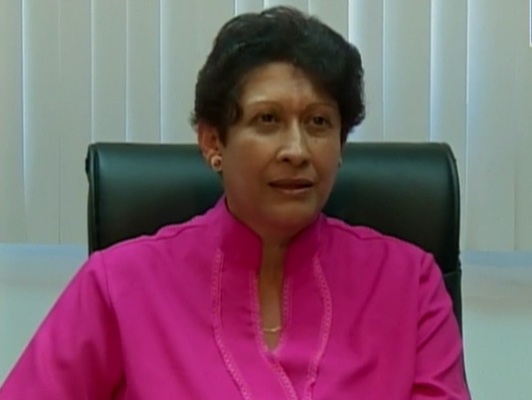 Camaguey, Jun 4.- The minister of Education Ena Elsa Velazquez Cobiella, during the Municipal Preparatory Seminar of the next school year, said that the flexibility of the educational system in Cuba for this academic calendar has innovative characteristics, with the aim of achieving more attractive and  participatory schools.
She also stated that to this end, it is necessary to work with the family and community, as well as the integration of different factors like Culture, Sport, art instructors and the Jose Marti Cultural Society.
According to Ena Elsa Velazquez, this change helps to reduce the deficit of teachers in Camagüey province, one of the greatest difficulties for the sector in this province.
The Minister of Education also explained that it is necessary to raise the quality of the classes, through the training of the academic staff in each of the educations.
In the event, the participants agreed that it is necessary to strengthen the study of local and national history, the Civics, the Political Culture, to bolster the dialogue in the classroom and the functioning of Marti Chairs. (Darycel Martínez Esteban/Radio Cadena Agramonte.)