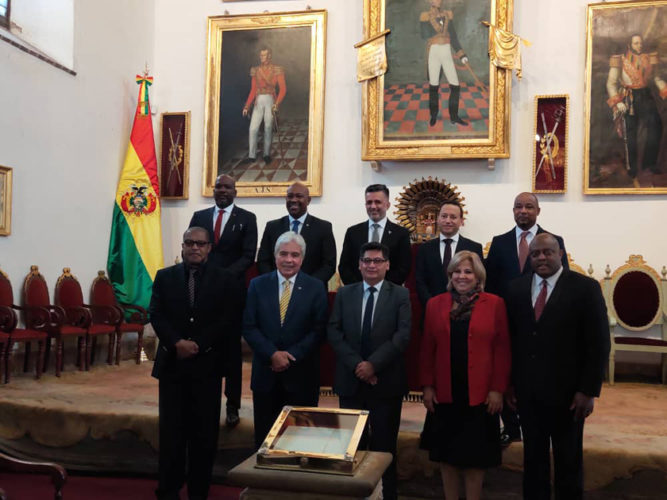 HAVANA, Cuba, Oct 11 (ACN) A Cuban delegation, headed by Ana Teresita Gonzalez Fraga, first deputy minister of foreign trade and investment ( MINCEX by its Spanish acronym), participated in the closing ceremony of the 11th Council of Economic Complementation of the Bolivarian Alliance for the Peoples of Our America-People's Trade Agreement (ALBA-TCP).
The foreign ministry informed that on Monday in the city of Sucre, in the Plurinational State of Bolivia, the final declaration of the Council was approved by the representatives of the member countries present.
Among the agreements of the meeting were the revitalization and strengthening of economic, solidarity and complementary relations among the member states of the Alliance, focusing efforts on food sovereignty and on issues that contribute to their social policies, based on existing economic mechanisms.
The countries at the meeting strongly rejected the imposition of unilateral coercive measures against ALBA-TCP members, particularly against Cuba, Venezuela and Nicaragua, since the application of these illegal actions has negative consequences for the economies of these nations.
Cuba was also represented by Janet Fernandez Padilla, director of trade policy with Latin America and the Caribbean of MINCEX, and Carlos de Cespedes Piedra, director of South America of the Cuban foreign ministry.