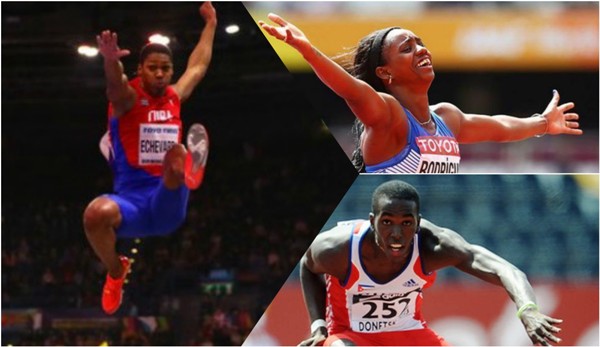 Havana, Mar 5 (Radio Cadena Agramonte) – With a gold and a bronze medal, Cuba shared the seventh place in the standings of the IAAF World Indoor Athletics Championships, which ended yesterday in Birmingham, Great Britain.
Cuba equaled in that seat with the Czech Republic, in a list led by United States (6-10-2), followed by Ethiopia (4-1-0) and Poland (2-2-1), UK (2-1-4), France (2-0-1) and Ivory Coast (1-1-0), according to IAAF official website.
By points, the athletes of the Caribbean island totaled 20 units, thus ranking twelfth, very close to Spain (21).
America widely commanded this contest with 208 points, escorted by the host team (67) and Ethiopia (57).
Juan Miguel Echevarria, who is only 19, was Cuba´s gold medalist by winning the men´s long jump event with 8.46 meters, which is the world lead record so far this year.
Meanwhile, Yorgelis Rodriguez, also highlighted when finishing third in pentathlon by scoring 4,637 points, thus setting a national record.
Now the Caribbean nation accumulates in the history of these competitions 45 medals (17-15-13). (ACN)