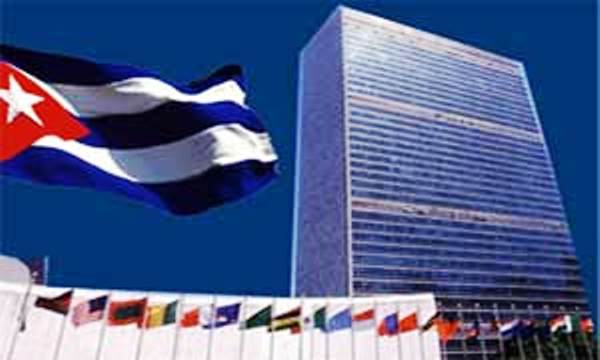 Geneva, Aug 10.- Cuba has called for a legally binding multilateral protocol aimed at strengthening the Biological Weapons Convention (BWC).In a speech at the UN headquarters in Geneva, during the preparatory meeting for the Eighth Review Conference of the BWC today, the charge d'affaires of the Cuban Permanent Mission, Claudia Pérez Alvarez, stressed that the multilateral protocol should consolidate the multilateral convention in a comprehensive and balanced form.
'The strengthening of the Convention should be carried out in the most broad and comprehensive way as possible, so we reject selective interpretations that seek to weaken it' he said.
The diplomat said that the Review Conference should be an inclusive forum with decision-making power in the BWC and expressed her country's rejection of decisions being made by different bodies.
She confirmed the importance of the principle of equitable geographical distribution by regional or political groups operating in the Convention's meetings, considering that the vast majority of state parties belong to the non-aligned movement.
The diplomat expressed concern about the conditioning maintained to international cooperation through mechanisms that are outside the BWC, as it happen with certain controls on exports and transfers.
According to their statements, that issue should be discussed without delay at meetings and requires a multilaterally negotiated solution based on the fundamental principle of non-discrimination and inclusiveness. Perez Alvarez argued that international cooperation to promote economic and technological development is an obligation of States Parties.
In this regard, she added that the developed countries should eliminate restrictions on free exchange of equipment, materials and scientific and technological information for the use of biological agents and toxins for peaceful aims.
'We reiterate that the implementation of international cooperation should be carried out without unjustified restrictions or unilateral measures, such as the blockade against Cuba, "she asserted.(Prensa Latina)