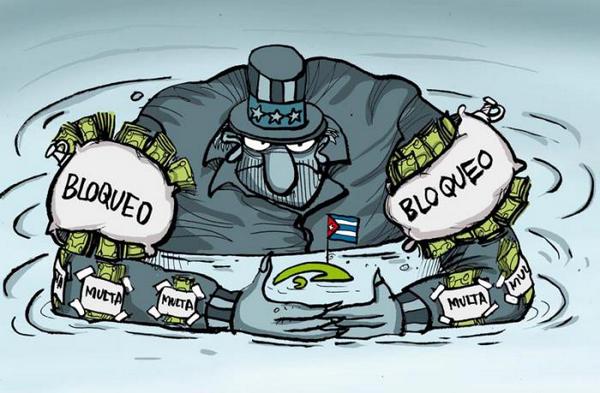 Lima, Oct 15.- Cuba denounced here today in a Latin American labor meeting the unfair and immoral U.S. blockade imposed for over half a century on Cuba.The denunciation was made by Deputy Labor Minister of Cuba, Odalys Gonzalez, in the 18th Regional American Meeting of the International Labor Organization (ILO).
After highlighting her country's efforts and achievements in the social and economic fields, Gonzalez said this has demanded great effort from all the Cuban workers, who "suffer directly the heavy damages" caused by the blockade.
She denounced the damages caused "for over 50 years by the unfair, immoral U.S. economic, financial and commercial blockade imposed on our country."
She highlighted the world rejection of the blockade that will soon be condemned by an overwhelming majority of the international community in the UN General Assembly.
Gonzalez said that in order to achieve a reduction in informality, a main topic discussed during the meeting, the governments, along with social players, must adopt policies, laws, programs and actions providing safe, healthy conditions to the workers, accompanied by a process of social dialogue, including the workers' real, effective involvement in decision-making.
She said that in Cubam these rights are secured to all state and non state workers, and the updating of Cuba's economic model does not mean lack of protection, informality or generation of jobs without quality, Neither it implies an alleged privatization of social property, but rather a factor that facilitates the construction of Socialism, economic development and a higher standard of living for the people.
"We have the duty to continue working, aware that building more just, human societies for our peoples, after 2015, will depend on what we are able to do today," she said. (Prensa Latina)