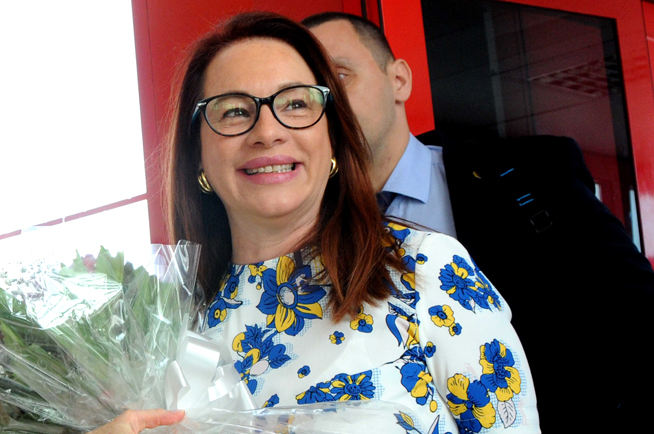 April 6 (Radio Rebelde) Maria Fernanda Espinosa, who is the president of the General Assembly of those multilateral institutions, said upon arriving to Havana that Cuba is an essential allied for the United Nations.
The UN needs nations like Cuba, given it is of the great defending nations of the multilateral system. The diplomat was welcomed by the Cuban Foreign Affairs vice–Minister Anayansi Rodríguez at the Tercera (Third) terminal of the José Martí international airport.
Maria Fernanda Espinosa said she was feeling happy to be in Havana city and said she brought a really complete agenda through which she will watch the advances of Cuba in terms of the gender equality and the UN´s contribution to the Cuban government for the fulfilment of the Sustainable Development´s Goals.
"We are learning from those Cuban initiatives in terms of the South-South cooperation themes and we are also pretending to advance a convention about the urgent need in terms of strengthening the multilateral system. She added."
A Press release from the Cuban Foreign Affairs Ministry added that Maria Fernanda Espinosa will carry out high-level meetings with local officials and she will gather with members of the civil society, besides, she will deliver a special conference for the students at the Raúl Roa International Relations Higher Instutute.
Maria Fernanda Espinosa has hold the presidency of the UN General Assembly since June 2018 and she was the fourth woman to get to that post and the first one representing Latin America.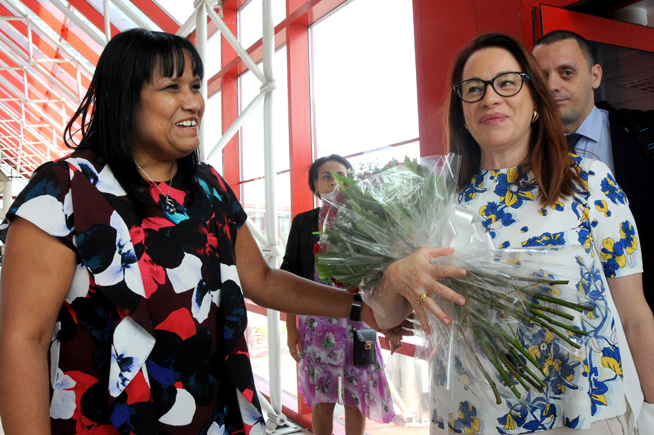 At the moment of being elected, she was the foreign minister of Ecuador where she was also a Defense minister and coordinator of the Cultural and Natural Heritage. She is poet and a graduate in applied linguistic. She later became a specialist in Anthropology and Amazonian studies through Postgraduate and master´s courses, respectively.
Cuban has claimed the reform of the United Nation in many international forums events. A reform aimed at achieving a really democratic and inclusive organization, along with a transparent and democratized Security Council and a revitalized General Assembly.
On November 1st, 2018 on its XXVII consecutive occasion, the UN General Assembly approved the resolution that presents Cuba on the US economic blockade which had the support of the immense majority of the international community.
The United Nations was founded on October 14th, 1945 and it currently has 193 nations members of it.
Radio Rebelde News Desk