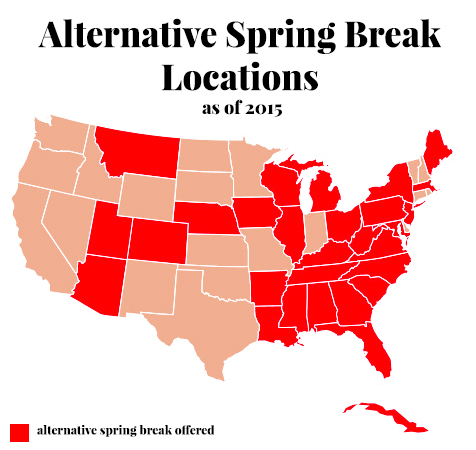 After three years of planning and preparation, 13 Boston University students will travel to Havana, Cuba on Sunday for a five-day Alternative Spring Break, arranged by the university's Latin American Studies program.
This trip, which will incorporate education with sightseeing, is BU's first ASB trip to Cuba. U.S. President Barack Obama announced in a Dec. 17, 2014 White House statement intentions to reevaluate the United States' foreign policy with Cuba. Relaxing travel restrictions implemented in past administrations is one of Obama's goals, the release stated.
"Cuba is changing. Havana is changing. It's a time that students can capture that change," said Linda Heywood, ASB's head coordinator and a professor in the College of Arts and Sciences, who will accompany the 13 students on the trip.
Students will earn one credit for the course called Experiencing Cuba: History, Politics and Culture at the University of Havana, Heywood said. They will also get the opportunity to explore the museums and historical sites in Cuba's capital city.
"[This is the] first step … to formalizing and strengthening cross-cultural ties, especially at the level of university exchange," she said.
John Thornton, a professor and director of the African American Studies program in CAS, organized the trip with Heywood. Thornton said the political climate between the United States and Cuba made planning the event more difficult in comparison to other BU ASB options.
"[There are] major stumbling blocks, issues and barriers to do anything involving Cuba because U.S. policy toward Cuba has been one of unmitigated hostility for many years," he said. "Although that's really thawing a lot, there are still many challenges."
Despite U.S. state policy toward Cuba, Thornton said he has a few logistical concerns about the trip and is excited for students to experience a vibrant country that has "[a] kind of love-hate relationship with the United States."
Susan Eckstein, a professor in CAS who has published research on the Cuban Revolution, said the United States' relationship with Cuba has been fraught with politicized conflict and economic sanctions since former Cuban Prime Minister Fidel Castro rose to power following the Cuban Revolution in the early 1960s.
Without the help of the U.S. Congress, Eckstein said Obama is unlikely to reverse the conflict, but he has made significant strides in easing tensions.
"In the last few years, Obama has opened up what are called people-to-people relations, and so this is the context in which this program has been made possible," she said.
Renata Keller, a professor in the Frederick S. Pardee School of Global Studies who specializes in Latin American studies, said it's a perfect time for BU students to see Cuba's iconic architecture and 1950s-era American automobiles.
"Things are going to start changing pretty quickly in Cuba," she said. "This is the perfect time for Boston University to get involved and help our students … get a firsthand experience of all of the exciting changes that are going on right now."
Heywood and Thornton each said they hope BU will one day offer a semester-long study abroad program in Cuba.
"This is not a one time [thing]," Heywood said. "We hope that we [BU] can have a more formal relationship with the University of Havana like we have in other European and Latin American countries."
Several students who will participate in the trip said they are excited to visit Cuba at a time of recent changes in diplomatic policy.
Anne Jastrzebski, a freshman studying international relations in CAS with a specialization in Latin American studies and economics, said she is eager to converse with her University of Havana counterparts.
"It's obviously the first year this trip is being held, but it's nice that so soon after relations have been improving, we're already trying to get students in and learn from the situation," she said.
Annelise Meyding, a freshman in the School of Management, said the trip will be an eye-opening experience.
"I'm expecting to learn about people's feeling towards America," she said. "I'm definitely looking forward to learning about the culture of Cuba because it's been so closed off for so long."
Jemma Douglas, a junior in CAS, said the United States' move to allow citizens to travel to Cuba for educational purposes will catalyze cultural dissemination.
"Cuba is tantalizing because not many Americans can go there, and now that the sanctions are being lifted, it's a great opportunity to go," she said. "It's going to be the last opportunity before Cuba is modernized."
Written by Amanda Burke, The Daily Free Press
March 5, 2015