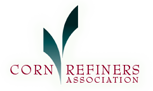 WASHINGTON, DC – The Corn Refiners Association today welcomed the introduction of the bipartisan Freedom to Export to Cuba Act of 2015, which would allow for open trade and investment between the United States and Cuba.
"The Corn Refiners Association applauds the efforts to modernize U.S. policy towards Cuba," said John W. Bode, President and CEO of the Corn Refiners Association. "We urge Congress and the Administration to move swiftly to enact this legislation."
The legislation repeals key provisions of laws that have blocked Americans from doing business in Cuba over the past 50 years. This includes repeal of the original 1961 authorization for establishment of a trade embargo.
"Expanding trade with Cuba presents new opportunities to increase jobs across the United States and allows for more growth in the agriculture and agribusiness sectors, including the corn refining industry," Bode concluded.
The bill is sponsored by Senator Amy Klobuchar (D-MN) and cosponsored by Senators Mike Enzi (R-WY), Debbie Stabenow (D-MI), Jeff Flake (R-AZ), Patrick Leahy (D-VT), and Dick Durbin (D-IL).
The Corn Refiners Association (CRA) is the national trade association representing the corn refining industry of the United States. CRA and its predecessors have served this important segment of American agribusiness since 1913. Corn refiners manufacture sweeteners, ethanol, starch, bioproducts, corn oil and feed products from corn components such as starch, oil, protein and fiber.