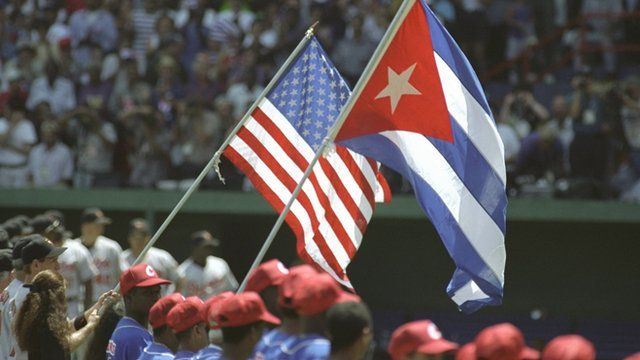 Cary, North Carolina, Jul 4 (Prensa Latina) Despite winning the last four games against Cuba, the executive director of USA Baseball, Paul Seiler, says that to confront Cubans in this popular sport is a thermometer for the United States.
'We measure the competitive level of our team according to its result in the competition with Cuban selections, that is the true thermometer for us', said the directive during the sixth friendly bilateral game, being held in the localities of Cary, Charlotte and Durham, North Carolina.
If our Team wins it is because we are playing well and if we lose, then we know we have to do it better, added Seiler, a fervent admirer of what he calls 'the passion of Cubans for baseball'.
Our players are very robotic and we want them to feel the same passion than Cubans and the rest of latinos for this sport, he said to a group of reporters from the island on the field of the Durham Bulls, minutes before the U.S. national university team beat for the second time on line the Caribbean nine.
We want our players to find their Cuban inside!, maybe not for all the season but at least for a couple of weeks, commented with a hopeful smile the USA Baseball directive.
We have visited Cuba since 2012 three times, and this is the third trip of the island's players in the U.S. and I am still impressed by the stability of these matches and how they have grown, and hope this continues forward for a long time, he commented.
My first trip to Cuba was in 1996 to the World Championship U-18, in the city of Sancti Spiritus and already 20 years of going and coming to that country, every time I am surprised at the level of knowledge and the intelligence of common persons in the Street on sports, above all, baseball. It's amazing!, he said.
ef/mem/abm