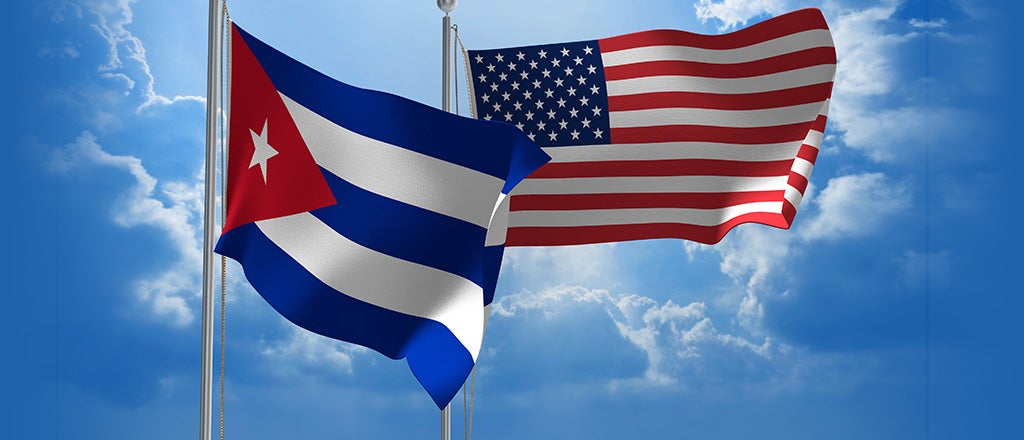 Washington, Jun 29 (Prensa Latina) Cuban Ambassador Jose Ramon Cabanas participated today in a business round table in the city of Indianapolis, Indiana, during which the participants on the US side showed interest in the opportunities that the island nation offers.
Using his Twitter account, the diplomat shared images of the meeting at the Chamber of Commerce. He described the event as very fruitful.
During the visit by Cuban representatives to the US Midwest territory, the head of the Economic-Trade Office of the Embassy, Ruben Ramos, met with the leader of the minority in the Senate, democrat Tim Lenane.
Ramos also talked with the local Secretary of Commerce Jim Schellinger and members of the Indiana State Department of Agriculture.
The American Farm Bureau, which groups that in Indiana and other states in the country, issued a communique on June 16, in which it called the Donald Trump Administration to do more, not less, to encourage to increase exports to Cuba.
That day, the president announced the decision to reverse some of the progresses of the policy of rapprochement with Cuba by his predecessor Barack Obama, despite the interest of numerous sectors and most of the US population in continuing the opening with the island nation.
The Bureau said it would continue working with the Administration and the Congress with a view to maintain and improve the conditions for agricultural trade with Cuba.
iom/ocs/mar