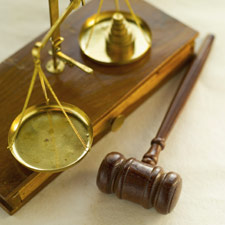 Congress certainly has a long list of things-to-do once it returns from its August recess, including potentially considering a recently filed bill that seeks to lift the Cuban embargo.
Introduced in the final week of July by Minnesota Rep. Tom Emmer (Republican), H.R. 3238, dubbed the Cuba Trade Act of 2015, would remove the longstanding restrictions that prevent Americans from conducting business in Cuba and traveling to the island. Additionally, the bill seeks to amend the laws created by the passing of the Helms-Burton Act in 1996.
Passed in 1996, Helms-Burton essentially strengthened the original Cuban embargo. It also took the dropping of the embargo out of the President's hands, ensuring that only an act of Congress can completely lift the embargo, and only if Cuba meets certain criteria: holding free and fair elections, releasing political prisoners and guaranteeing the rights of workers and free speech.
The bill is cosponsored by six other Republican representatives and one Democrat.
"I understand there's a lot of pain on both sides of this issue that goes back many decades, something that a kid from Minnesota is not going to necessarily be able to understand," Emmer said in a USA Today report. "But I believe this is in the best interests of the Cuban people. This isn't about the Cuban government—it's about people on the street looking for more opportunity and to improve their quality of life."
Congress will reconvene on September 8.
By Andrew Nagy, cigar aficionado
August 10, 2015